Face-off between Vancouver Canucks and Boston Bruins drops 34 percent compared to last year's series-deciding match
Despite a dip in the numbers from last week, "The Bachelorette" took the evening's top spot on Monday. Fox's "MasterChef" rebounded from so-far discouraging numbers this season, and the NHL's Stanley Cup Finals experienced a dramatic drop from its equivalent game last year, according to preliminary numbers.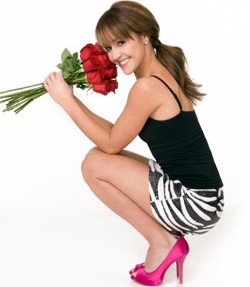 "The Bachelorette," on ABC at 8 p.m., was down 8 percent from last week but still racked up a 2. rating/7 share in the adults 18-49 demo and 7.8 million total viewers. Following at 10, "Extreme Makeover: Weight Loss Edition" took a 9 percent dip from its last original episode on June 6 with a 2.0/6 in the demo and 5.8 million total viewers. (Still, those numbers were enough to take the second-highest ratings of the evening.)
At Fox, Gordon Ramsay's "MasterChef" at 9 — which premiered last Monday down from last year's season debut — heated up 11 percent, with a 2.0/5 in the demo and 4.8 million total viewers.(The network's evening began with a "MasterChef" repeat at 8, which took a 1.3/4 in the demo and 3.3 million total viewers.)
At NBC — which signed a massive, 10-year deal to retain its hockey rights in April — Game 6 of the Stanley Cup dominated the roster from 8-11. The face-off between the Boston Bruins and Vancouver Canucks felt a 34 percent slip from last year's Game 6, taking a 1.9/5 in the demo and 5.2 million total viewers.
CBS aired repeats throughout the evening.