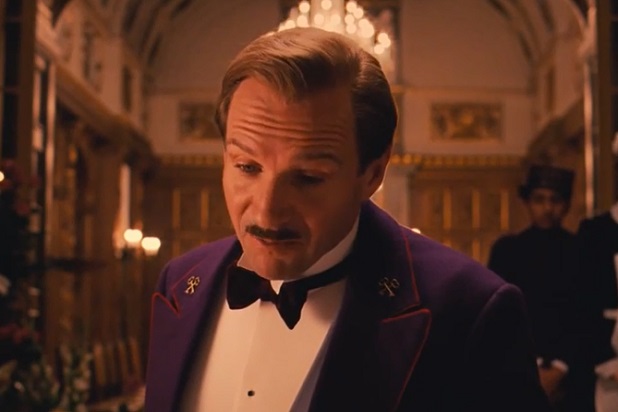 Life ain't easy for a junior lobby boy in training. Guests can be demanding. The uniform isn't exactly sexy. And sometimes you have to deal with a zany boss who's been accused of murder.
The international trailer for Wes Anderson's "The Grand Budapest Hotel" has hit the internet, giving a glimpse of the caper to come.
Also read: First Look at Wes Anderson's 'Grand Budapest Hotel' (Photo)
The film stars Ralph Fiennes and Tony Revolon in a tale of a legendary concierge at a famous European hotel, and Zero Moustafa, the lobby boy who becomes his most trusted friend.
The star-packed cast also includes Edward Norton, Willem Dafoe, Jeff Goldblum, Harvey Keitel, Owen Wilson and Bill Murray. You've seen them in Anderson's movies before.
Also read: Imogen Poots Replaces Brie Larson as Star of Wes Anderson-Produced Movie (Exclusive)
"The Grand Budapest Hotel" is slated for release next year. Until then, catch some of the antics in the video.