Kanye West has the fashion world buzzing again, and not because of controversial last-minute runway shows or using Kardashian sisters as models.
The singer-turned-designer, whose minimal Yeezy collection showed only weeks ago at New York Fashion Week, said he felt his heterosexuality worked against him in fashion circles.
"I feel like I got discriminated in fashion for not being gay," West said in a recent interview. "In music, you definitely get discriminated in music if you are gay. It takes amazing talents to break down barriers."
Also Read: 7 Kanye West Shockers From VF Interview: Ben Carson Is 'Brilliant,' Fashion World Treats Him Like 'Adoptee'
It's no secret that fashion has its powerful sect of gay designers, creative directors, curators and journalists, but plenty of heterosexual men enjoy successful careers in the menswear, womenswear and accessories game.
Ralph Lauren, who recently stepped down as CEO from his iconic brand, John Varvatos, Kenneth Cole and Yohji Yamamoto are just a few of those who identify as straight — not to mention the late, legendary Oscar de la Renta who is largely considered one of the greatest American designers of all time (but we'll let you finish, Kanye).
Also Read: Kanye West Gets Slammed by Fellow NYFW Designers for Last-Minute Fashion Show
If West is feeling a cold shoulder, perhaps its the content of his collection — not his interest in the opposite sex — that leaves sour notes within the industry.
"This second round of drab, broken-down basics proved he can't be taken seriously as a designer, but nevertheless many people in fashion do seem to take West seriously — they keep showing up expectantly for his performances — and that makes them fools," wrote noted fashion critic Cathy Horn of West's latest efforts.
Also Read: Kanye West for President 2020? It's Not as Crazy as You Think
See 11 straight fashion designers killing it in the marketplace:
11. Kenneth Cole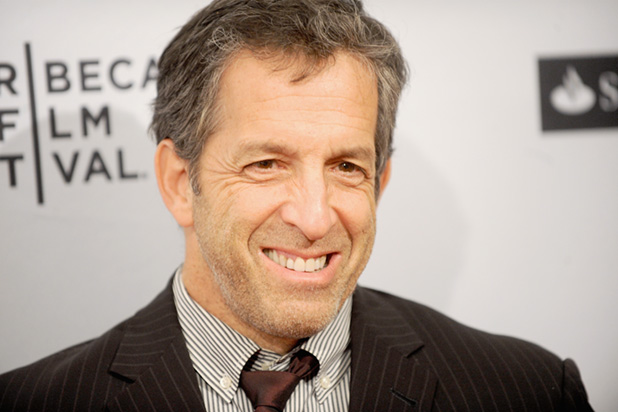 10. Tommy Hilfiger
9.  Ralph Lauren
8. Christian Lacroix
7.  Oscar de la Renta
6. Emanuel Ungaro
5. Emilio Pucci
4. Max Azria
3. Elie Saab
2. Yohji Yamamoto
1. Public School