"Spotlight," "Mad Max: Fury Road" and "Anomalisa" are among the films that got a boost from the first wave of film critics awards, while "Joy," "The Martian" and "The Hateful Eight" are among those that didn't.
But that doesn't mean that the first three films are home free, or that the last three are in trouble. Critics sometimes agree with guild and Oscar voters ("The Hurt Locker," "12 Years a Slave"), but just as often they don't: Last year at this point, remember, "Boyhood" was the big leader in critical plaudits. It ended up losing to "Birdman."
Still, the critics can draw attention to overlooked performances, or push a film to the point at which conscientious voters know they need to pick up that screener. Here are a few films that were given a boost from the first round of critics awards (including the National Board of Review, which is not a critics organization), and a few that didn't.
Also Read: 'Spotlight' Named Best Film by Los Angeles Film Critics
Films that got a boost
"Spotlight"
Tom McCarthy's drama about the Boston Globe's investigation into sexual abuse in the Catholic Church is by far the big winner in the early going, picking up three different critics' awards on Sunday: LAFCA, Boston Society of Film Critics and New York Film Critics Online, as well as the Washington D.C. Area Film Critics on Monday. The trick is for the journalism movie to keep winning when the voters are no longer journalists; for now "Spotlight" is in the same position as, say, "The Social Network" and "Boyhood," which dominated the critics' awards but lost the top Oscar.
"Mad Max: Fury Road"
George Miller's adrenalized "Mad Max" reboot won over the critics in Cannes, and they haven't forgotten. Not only did it surprisingly win the National Board of Review, but it took three awards from the L.A. Film Critics Association, including best director, and ended up as a runner-up to "Spotlight" in that group's best-picture voting. That won't be enough to make the Academy vote for it, but the film and its director are certainly in the conversation in a new way.
Also Read: 'Mad Max: Fury Road,' 'The Martian
"45 Years"
With Brie Larson, Saoirse Ronan, Jennifer Lawrence and Cate Blanchett seemingly likely to land Best Actress nominations, and the category facing potential disruption if Oscar voters decide that Alicia Vikander and Rooney Mara belong in lead rather than supporting, there's not a lot of room for other challengers. But Charlotte Rampling has now won a couple of critics awards, which could put her on voters' radar at a time when she's competing for a spot against the likes of Carey Mulligan and Lily Tomlin.
"Anomalisa"
Sure, the Oscar animation race has been all but ceded to Pixar's "Inside Out." But critics have done a good job reminding voters that Charlie Kaufman's idiosyncratic and moving stop-motion film belongs in the conversation, both inside and outside the animation category.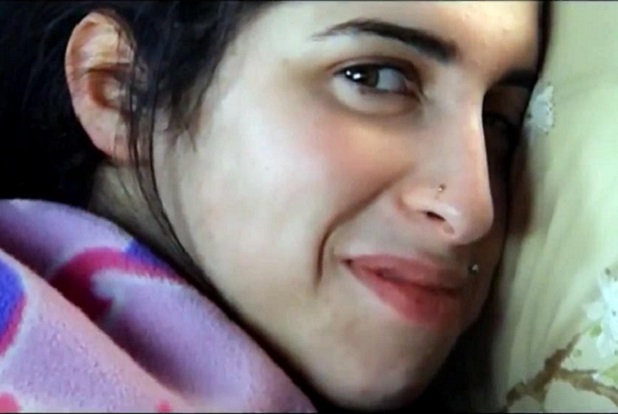 "Amy"
In a crowded and even race for Best Documentary Feature, a couple of films have started to assert themselves. Joshua Oppenheimer's "The Look of Silence" was expected to do well, but Asif Kapadia's "Amy" is neck and neck, entering an Oscar race that has a habit in recent years of going for the music-themed film.
"Carol"
Todd Haynes' exquisite period drama needs the critics to keep reminding voters of its quality, because the film is too subtle to scream "watch me!" So far it's a distant second to "Spotlight" in critics awards, but its four nods from the prestigious New York Film Critics Circle gave it a needed boost.
Also Read: 'Carol' Filmmakers Fight for Long-Overdue Awards Recognition
Paul Dano in Love & Mercy"
"Love & Mercy"
Bill Pohlad's adventurous biopic on Beach Boys mastermind Brian Wilson won raves, particularly for Paul Dano's performance as the '60s-era Wilson. But Dano's appearance as a best-actor winner in Boston and New York online voting was unexpected, particularly since he's being campaigned as supporting.
Also: "Room" has done enough to stay in the conversation after a disappointing showing at the Gotham Awards and in Spirit Awards nominations; Michael Fassbender's best-actor win with the L.A. critics was a needed jolt for "Steve Jobs"; and Saoirse Ronan's lovely work in "Brooklyn" is showing up just often enough to reinforce that she and her film are real contenders.
Films that didn't get a boost
"The Martian"
The problem with the critics' embrace of "Mad Max" is that it suddenly thrusts another big, satisfying commercial movie into the awards picture, and puts forth another director who is skilled at crafting exciting entertainments but has yet to be recognized by the Academy (except for his animated film "Happy Feet"). "The Martian" and Ridley Scott suddenly have a muscular competitor — and while their film fared pretty well with the National Board of Review, the critics have thrown their weight behind George Miller's movie instead.
"Joy"
David O. Russell's offbeat biopic starring Jennifer Lawrence was one of three films that didn't screen until very late in the game, and he and Lawrence are such Academy favorites that the film's road to Oscar glory doesn't really need a bevy of critics' prizes. But a shutout, particularly for Lawrence's lead performance, was unexpected — and a tweet that revealed she didn't get a single vote in the L.A. Film Critics balloting must have stung.
Also Read: Jennifer Lawrence, Bradley Cooper Unveil 'Joy' to Oscar Buzz
"The Revenant"
Another latecomer, Alejandro G. Inarritu's grueling frontier tale also seemed likely to pop up somewhere on a list, but didn't. As the reigning Best Picture and Best Director champ, Inarritu will no doubt get the benefit of the doubt from Oscar voters — but so far he'll have to do so without the help of the critics.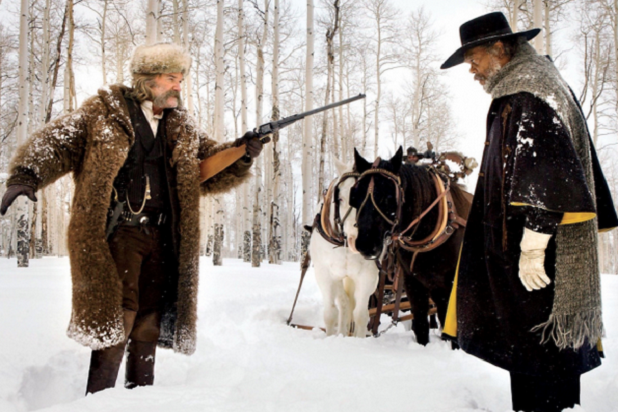 "The Hateful Eight"
Quentin Tarantino's widescreen chamber western did get a mention from the National Board of Review, but none of the critics' groups singled out the film, the third of the three late-breaking entries. The movie is a true ensemble piece featuring Samuel L. Jackson, Kurt Russell, Walton Goggins and Jennifer Jason Leigh, among others, but it's likely doomed for SAG's ensemble award because Weinstein didn't send screeners to the nominating committee — so a little critical love would have helped.
"Star Wars: The Force Awakens"
The critics didn't mention it because they haven't seen it. And Disney doesn't care. Who needs critics when you're "Star Wars?"
Also: "Sicario" and "Beasts of No Nation" both could have used more love from the critics to push their candidacies. And while the brutal "Black Mass" was never going to be a real critics' favorite, it's something of a surprise that Johnny Depp's performance as Boston gangster Whitey Bulger was bypassed by the hometown boosters in the Boston Film Critics Society.