About 80 of the 600 SAG-AFTRA employees are leaving the union in a voluntary severance program, the guild said Thursday.
Many of the exits will take effect Friday, six months after members of the Screen Actors Guild and the American Federation of Television and Radio Artists voted to combine the unions.
The merger agreement was made with the stipulation that no layoffs would take place.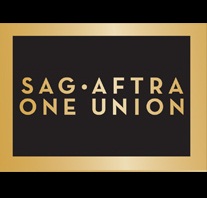 SAG-AFTRA wasn't commenting, beyond a statement from national executive director David White.
"When you bring together two staffs with similar responsibilities and duties, there is naturally going to be some overlap and redundancy," said White. "This program is helping us get our staffing levels right in a way that is respectful and reflects our priorities going forward. It's only one piece of the continuing integration of our merged union.
Also read: SAG-AFTRA Board Urges Single Health, Pension Plan
"This also affords us a unique opportunity to improve our operational structure and to think differently about how best to serve members in the rapidly evolving industries in which they work. We are taking seriously this opportunity to innovate and are pleased with the progress we've made to date."
White became the union's sole executive director in May, when former AFTRA executive director Kim Roberts stepped down from the position she had shared with White after the two unions merged in March.