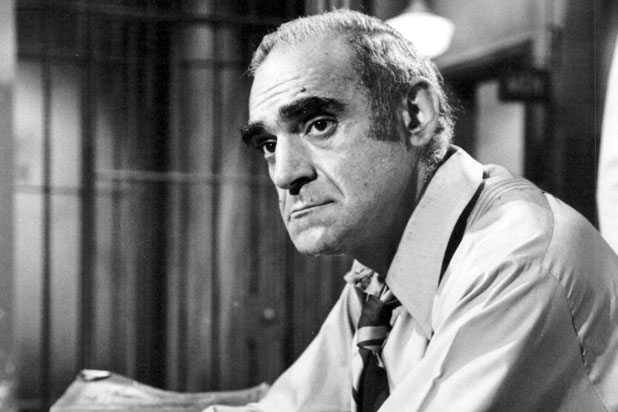 Abe Vigoda has died at the age of 94, according to his daughter.
Vigoda's daughter, Carol Vigoda Fuchs, told the Associated Press that the veteran actor died Tuesday morning in his sleep at her home in New Jersey. The cause of death was old age, with Fuchs saying, "This man was never sick."
Vigoda was born in 1921 in New York City. He scored some early roles in the late 1940s with a few television appearances, but his big break did not come until 1972 when he landed the role of Tessio in "The Godfather." Vigoda would reprise that role several times, including a brief cameo in the 1974 sequel.
Also Read: Glenn Frey, Eagles Guitarist and Singer, Dies at 67
Vigoda went on to appear in numerous film and television projects over the next 40 years. He found great success when he appeared as Det. Phil Fish on "Barney Miller." He was nominated for three Emmy Awards for the role. The character proved so popular that Vigoda got his own spinoff series, "Fish" from 1977-1978.
The actor liked to tell the story of how he landed the role, which involved him going directly to the audition after jogging at the insistence of his agent. "You know, you look like you might have hemorrhoids," producer Danny Arnold said when Vigoda arrived. "What are you, a doctor or a producer?" he replied. Arnold cast him right then and there.
Vigoda was also the subject of several death hoaxes over the course of his career, with People Magazine erroneously claiming the actor had died in 1982. Reports of his death have persisted since then, with Vigoda taking them with humor and in stride.
Despite his advanced age, Vigoda continued to work well into his 80s and 90s. Most recently, he provided a voice in the TV series "High School USA!" in 2013, according to his IMDB page.