Apparently, beauty narrowly beats political controversy when it comes to raising money in Hollywood.
That's one conclusion to draw from the first week of bidding in an online auction designed to raise money for filmmaker Robert Greenwald's Brave New Foundation, a progressive, activist film and video-based outgrowth of his Brave New Films.
Of the seven celebrity-related items currently up for bid, a lunch with model, actress and one-time Miss America Vanessa Williams was fetching by far the top price as of Wednesday afternoon, with nine bids that topped out at $2,500. The second-highest price was for lunch with director Oliver Stone, which had a top bid of $2,050.
Other items and top bids: a meeting with Arianna Huffington and tour of the Huffington Post offices in New York City, $1,550; tour signed prints and a studio meeting with artist Shepard Fairey, $1,000; lunch with actor Martin Sheen, $850; lunch with musician and activist Henry Rollins, $750; and two tickets and meet-and-greet passes with comedian Margaret Cho at a Seattle concert, $200.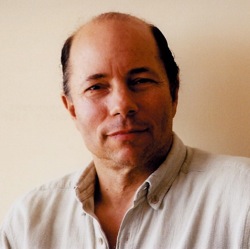 The Brave New Foundation is an organization that, though the use of film and video, "has created a quick-strike capability that informs the public, challenges corporate media with the truth, and motivates people to take action on social issues nationwide," says its website.
Current campaigns seek increased regulation of British Petroleum's plans to drill in the Arctic; call for the end to Halliburton's hydraulic "fracking" to extract natural gas in New York state; and spread the word about California Senatorial candidate Carly Fiorina's support of the Tea Party.
"We're fairly unique in the political world in that we're based in Los Angeles, not Washington, and we have a lot of high-profile people who've said that they'd like to help us," Greenwald (right) tells theWrap.
"And frankly, it's a brutal time for raising money, so we were motivated to make use of our supporters."
After the foundation's early work opposing the war in Afghanistan, he added, "several major backers pulled out," making fundraising even more crucial.
Money raised by the auction will go for the foundation's general expenses. "That's the hardest money to raise," Greenwald says. "It's the money that keeps the doors open and the lights on and the editing equipment running."
The auction ends August 25.
Concurrent with the auction, Brave New Films is holding a contest for a two-week internship with the company.
Films by Greenwald (right) include the Emmy-nominated TV movies "The Burning Bed," "A Woman of Independent Means" and "21 Hours at Munich." In recent years, he has directed and produced "Uncovered: The Whole Truth About the Iraq War," "Outfoxed: Rupert Murdoch's War on Journalism," ""Wal-Mart: The High Cost of Low Price" and "Rethink Afghanistan."
Auction items are available for bidding at charitybuzz.com.