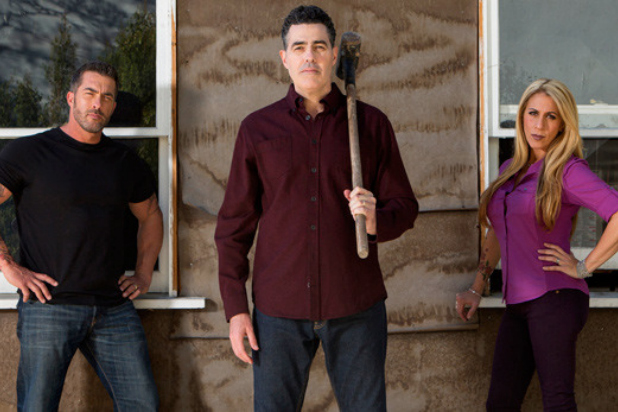 Spike TV ordered a 10-episode second season of original series "Catch A Contractor," starring Adam Carolla.
The new episodes will be an hour long, up from Season 1's half-hour episodes.
Season 2 heads into production this summer, for a fall 2014 debut.
"Catch A Contractor" debuted in March, and, after seven original telecasts, is averaging 1.2 million viewers. The premiere episode was the most-watched debut of a Spike original series in nearly
three years
.
"We are thrilled to partner with Adam and his team for another season of a show that, in only a few weeks, has resonated with our growing gender-balanced audience," said Sharon Levy, Executive Vice President, Original Series, Spike TV. "Season 2 is certainly great news for the audience, and even better news for homeowners."
"Catch A Contractor" is created and produced by Eyeworks USA ("Bar Rescue") with JD Roth, Todd A. Nelson, Brant Pinvidic, DJ Nurre, Andy Scheer and Carolla serving as Executive Producers.
In "Catch a Contractor," host and carpenter Carolla and his team — no-nonsense, expert contractor Skip Bedell and his wife, private investigator Alison Bedell — track down shady, evasive contractors and drag them back to fix disasters they left homeowners to deal with.