Ever since Adrianne Palicki was announced as the lead in David E. Kelley's revamped "Wonder Woman," the world has wondered itself — just how will Palicki fill the role, or at least the outfit?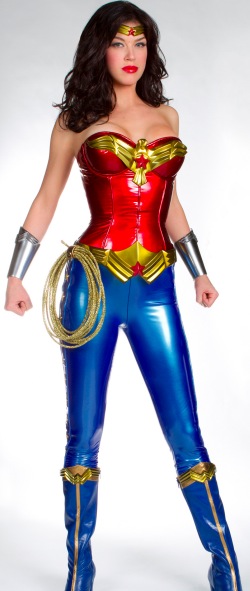 That question was answered on Friday, when a new image of Palicki in costume was released.
Also read: The Lowdown on "Wonder Woman," "Alcatraz," and Every Other Fall Pilot
Surely, this photo will spark vigorous debate among comic-book enthusiasts.
Next up, one can only hope: Images of Elizabeth Hurley in character for the show.
Photo: Justin Lubin