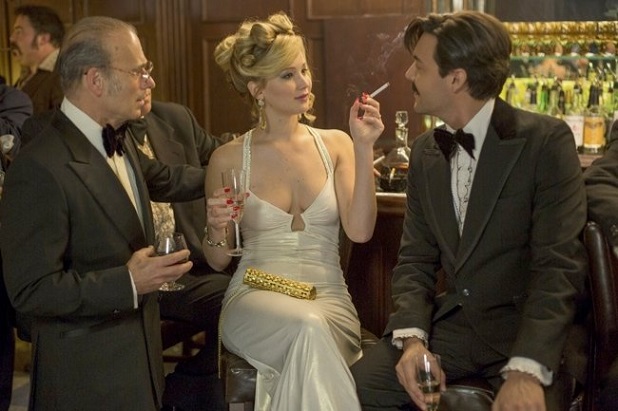 Sony's "American Hustle" turned its awards heat into a box office spark this weekend, and saw the biggest boost of any of the Oscar Best Picture nominees.
Director David O. Russell's quirky con man tale is on pace to take in $12.7 million over the four-day Martin Luther King Day weekend. That's 28 percent up from last week, and is all the more impressive given that it was in 2,204 theaters — 425 less than last week. Screens were at a premium this weekend, with four wide openers and several Oscar contenders returning to the market in re-release.
"We expect a solid base of theaters will continue all the way to through the Academy Awards," Sony distribution chief Rory Bruer told TheWrap.
"American Hustle" claimed top ensemble honors at Saturday's Screen Actors Guild Awards and led Thursday's Oscar nominations, along with "12 Years a Slave" and "Gravity." It stars Christian Bale, Amy Adams, Jennifer Lawrence and Bradley Cooper – all Oscar nominees – and has taken in $118 million domestically so far.
Alsio read: 'Ride Along' Shatters MLK Weekend Box-Office Record
The Weinstein Company added 1,146 theaters for "August: Osage County" in the wake of Oscar nominations for stars Meryl Streep and Julie Roberts, and it will bring in around $9 million for the long weekend. Tracy Letts' adaptation of his Pulitzer Prize-winning play about a dysfunctional family is up to $18 million domestically since opening a two days after Christmas.
Martin Scorsese's "The Wolf of Wall Street" was just behind it and will come in at roughly the same total. The R-rated black comedy starring Leonardo DiCaprio and Jonah Hill is up to $91 million domestically.
Warner Bros.' "Her" didn't get much of a bump from its Best Picture nomination. The Joaquin Phoenix romance about a man who falls for his operating system will take in roughly $5 million from 1,165 screens for the four days. It was battling Disney's "Saving Mr. Banks," which was shut out of Oscar nominations, for tenth place.
The studio's re-release of "Gravity" didn't ignite, either. Back in 900 theaters, director Alfonso Cuaron's space epic took in a soft $2.3 million over the four days. That's not surprising, since the Sandra Bullock-George Clooney thriller has already done blockbuster business, with a domestic total of $258 million and more than $677 million worldwide since it debuted in October. Some moviegoers may be waiting for its re-release in Imax theaters, which is set for Jan. 31.
Also read: Oscar Best Picture Nominations: Whose Box-Office Bounce is Biggest? 'Her,' 'Philomena' and Other Slow Starters
Sony's "Captain Phillips" may be largely played out, too. The studio put it back in 904 theaters and will come in with just $650,000 for the four days. "Captain Phillips" has taken $105 million domestically since opening in early October, and $215 million worldwide.
"12 Years a Slave" pushed its overall domestic total to nearly $41 million and is heading for a $1.8 million four-day total after distributor Fox Searchlight brought it back on roughly 760 theaters this weekend following its initial run, which began in October. The plan is to add another 300 theaters next weekend.
TWC's "Philomena" will bring in $1.5 million from 506 theaters for the four days, and is now up to $24 million domestically and $61 million worldwide,
Paramount's "Nebraska" should finish at $1.1 million from 408 sites and Focus Features' "Dallas Buyers Club" will add about the same amount from 419 locations. Alexander Payne's drama starring Bruce Dern is now at nearly $10 million overall since launching in mid-November, while the Matthew McConaughey-Jared Leto AIDS drama is at $18 million since opening on Nov. 1.