The producers of "American Idol" are offering a seemingly sincere show of support after the seemingly manufactured blow-up between new judges Mariah Carey and Nicki Minaj.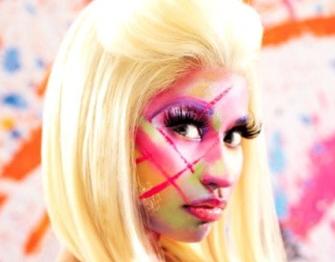 Following a leaked video of an altercation between Minaj and Carey, and even a report of a possible death threat, the "Idol" producers collectively issued a statement late Friday, saying that the current crew is "passionate, dynamic and invested."
"We love and support all of the judges and the fantastic work they are doing, and we can't imagine a better group to find the next American Idol," they said.
The producers added, "Despite all the accusations and media speculation — much of which is inaccurate — production is going extremely well today and the judges are focused on finding the best talent here in Baton Rouge."
Reports of tension between Minaj and Carey erupted earlier this week, when TMZ published a leaked video from an "Idol" audition in Charlotte, N.C., during which Minaj hurled several choice words in Carey's direction.
Also read: Minaj vs. Mariah: Inside the New Fake Feud at "American Idol"
The situation escalated later in the week, when Barbara Walters revealed that Carey had told her that Minaj had threatened to shoot the singer.
"She said that when Nicki walked off the set, multiple people heard Nicki say, 'If I had a gun I would shoot the bitch,'" Walters recalled on the daytime talk show "The View" on Thursday.
Very dramatic stuff. But many — including TheWrap — have suggested that the brouhaha had been ginned up in order to build interest in the long-running series, which begins its next season early next year.
Nice to see the "Idol" producers working to mend fences — and assuring that people will still be talking about the incident into the weekend.