Save some space on your shelf next to Tina Fey's "Bossypants" — Amy Poehler is writing an autobiography, too.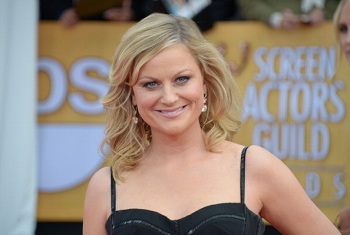 HarperCollins imprint It Books said the memoir from the "Saturday Night Live" alum and "Parks and Recreation" star would include an "original twist":
It isn't entirely true.
Also read: Amy Poehler Follows Up Golden Globes Gig With Super Bowl Ad
The publisher described the project as "an illustrated, non-linear diary full of humor and honesty and brimming with true stories, fictional anecdotes and life lessons." It said the book will be "a unique and engaging experience from one of today's most talented and beloved stars."
Also read: Tina Fey and Amy Poehler Rule as Golden Globes Hosts, Say Critics, Poll
"When I first talked to Amy about a book I was blown away by her creativity and her passion for the project. I am now so excited to be working with her and making her ideas a reality," said It Books executive editor Carrie Thornton.
The as-yet-untitled book, Poehler's first, was inspired by Poehler's interest in helping young women find their way in the adult world. It is tentatively scheduled for a fall 2014 release.
Poehler recently co-hosted the Golden Globe Awards with Fey.