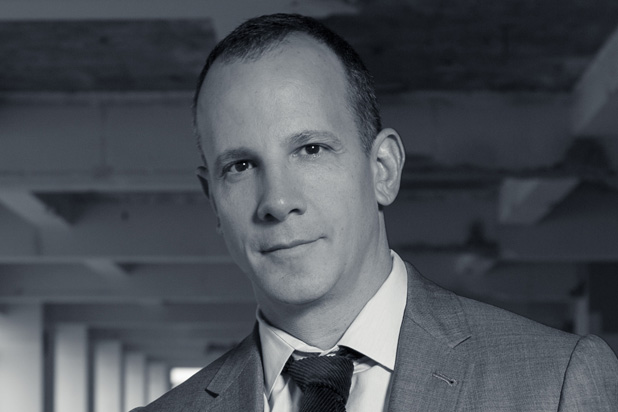 Andrew Essex, former vice chair and founding CEO of ad agency Droga5, has been named CEO of Tribeca Enterprises, the company announced Thursday.
He will oversee partnerships, marketing, content and digital strategy, business development, as well as all day-to-day operations.
He will replace Tribeca co-founder Jane Rosenthal, who will transition into the role of Executive Chair to work on strategic growth and new verticals such as the recently launched Tribeca Games.
Rosenthal co-founded The Tribeca Film Festival in 2002 with Robert De Niro and Craig Hatkoff in the aftermath of the 9/11 attacks in Lower Manhattan.
Also Read: Tribeca Shortlist Graduates to Grownup Service, Lets You Watch Films on Your iPhone
"Andrew is one of the brightest, most creative minds in the media business," said Jane Rosenthal, Ex-Chair and Co-Founder, Tribeca Enterprises. "It is personally gratifying to me to see the community of storytellers and audience we have built from the first festival and to know the excitement and vision Andrew will bring to all we do in the future."
"I consider Tribeca to be one of the world's premier multi-platform storytelling organizations, and I am delighted to be joining this prestigious brand and the brilliant team that Jane and her partners have put together," Essex said.
In addition to the annual festival each spring, Tribeca Enterprises oversees Tribeca Digital Studios. Although Tribeca will no longer actively acquire titles through Tribeca Film, it recently partnered with Lionsgate to launch the Tribeca Shortlist premium subscription video on demand (SVOD) service, and the two companies will continue to acquire titles for that platform.
Also Read: John Leguizamo, Morgan Spurlock Talk Movie Picks for Tribeca Short List VOD Service (Videos)
Prior to his move into advertising, Essex was an award-winning journalist who worked at Details, Entertainment Weekly and Salon.com before becoming the founding editor-in-chief of Absolute magazine.
He sits on the board of The American Advertising Federation, the iHeart Media Creative Advisory Counsel, Venture For America, the Internet Advertising Bureau, and POP TECH, and is a frequent public speaker on media, marketing and monetization strategies. He is an advisor to the White House Office of Digital Strategy and the Global Board of Wharton's Future of Advertising Program.