Angelina Jolie and Brad Pitt brought a serious dash of Hollywood glamour to the premiere of "By the Sea" on Thursday night.
Oscar-winning actress Jolie was a shining light on the red carpet in a sparkling strapless gown with Platinum jewelry by designer Robert Procop, while Pitt was a dapper sight by her side in a tuxedo and slicked-back hair.
for Universal Pictures' drama opened AFI Festival 2015, with the gala premiere presented by Audi and held at TCL Chinese 6 Theatres on Hollywood Blvd.
Also Read: Angelina Jolie, Brad Pitt Rough Each Other Up in New 'By the Sea' Trailer
While all eyes were on the Hollywood power couple, their co-stars from France, Melvil Poupaud and Mélanie Laurent, also basked in the limelight.
Real-life married stars Jolie and Pitt play a couple who go on vacation in a last-ditch effort to save their marriage, and "By the Sea" marks their first onscreen collaboration since "Mr. & Mrs. Smith" in 2005.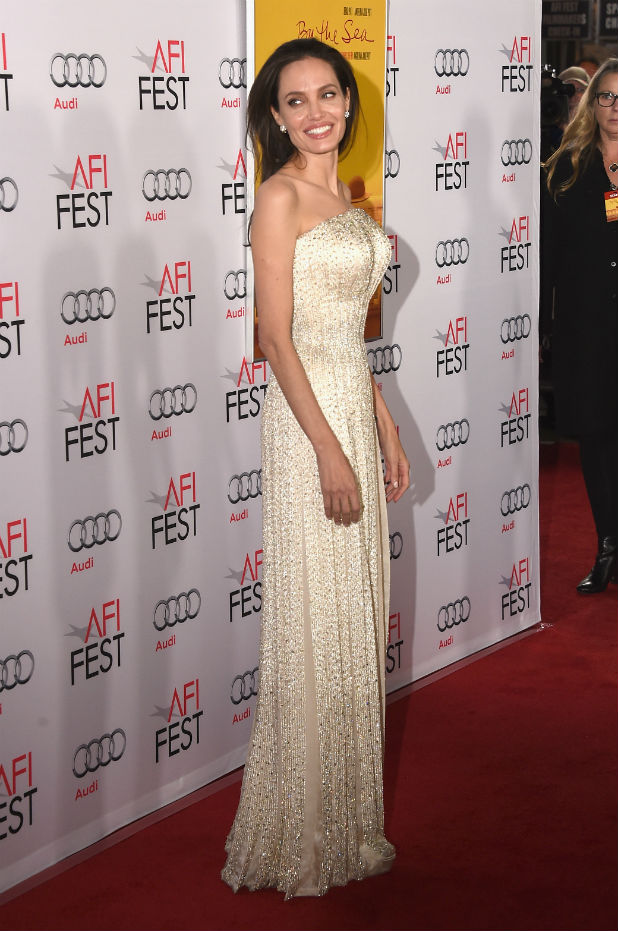 As they spend time with fellow travelers, including young newlyweds Lea (Laurent) and François (Poupaud) and village locals Michel (Niels Arestrup) and Patrice (Richard Bohringer), the couple comes to terms with unresolved issues in their own lives.
The film was a real family affair, as Jolie wrote the screenplay, directed and produced through her production company, Jolie Pas, while Pitt also produced through his own Plan B Entertainment.
Also Read: Angelina Jolie Didn't Expect to Live Past 40 and 6 Other Revelations From WSJ Cover Story
"By the Sea" debuts in theaters on Nov. 13.