(Update 5/13 1 p.m. PST: Jamie Foxx has also joined the cast as a scam artist named Motherf***er Jones who offers murder advice to the three friends, per THR.)
Jennifer Aniston, Jason Bateman and Charlie Day are in negotiations to star in New Line's murderous workplace comedy "Horrible Bosses," according to the Hollywood Reporter.
The movie centers on three best friends who realize that the only solution to the frustration of their jobs is to kill each other's bosses.
Bateman will play a hard-working man who hits rock bottom when he gets passed over for a promotion, while Day will play the kind of guy who is always in the wrong place at the wrong time. The third lead will be a ladies' man who is good at his job, but gets a rude awakening when his boss passes away and gets replaced by someone much worse.
As for the titular characters, Aniston will play a sexually aggressive dentist who hits on Day, while the previously announced Colin Farrell is negotiating to play a weaselly scion.
I wrote coverage on the original script years ago, and while it has obviously changed since then, the basic framework for the premise was there and it provided quite a funny template. Take this with a HUGE grain of salt, but I've also heard that Paul Rudd and "Saturday Night Live" star Jason Sudeikis have been mentioned for roles.
Owen Wilson, Vince Vaughn, Matthew McConaughey, Ashton Kutcher, Dax Shepherd and directors David Dobkin, Frank Oz and Roger Kumble have all circled past iterations of the modestly budgeted comedy, which found new life after last year's success of "The Hangover," which proved the chemistry amongst stars can be more important than the actual stars themselves.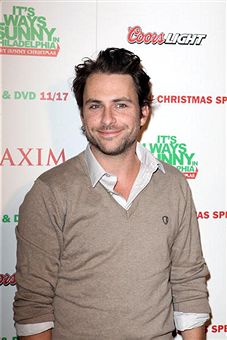 Seth Gordon ("The King of Kong") will direct from a script by Jonathan Goldstein and former "Freaks and Geeks" star John Francis Daley, who rewrote Michael Markowitz's initial spec script. Rat Entertainment's Brett Ratner and Jay Stern will produce the film, which has been in development for years.
Bateman appeared in five films last year, including "State of Play," "Extract," "The Invention of Lying," "Couples Retreat" and Best Picture nominee "Up in the Air." He next stars in two films with similar titles — "The Switch" with Aniston and "The Change-Up" with Ryan Reynolds — and he'll also play a special agent opposite Simon Pegg and Nick Frost in Greg Mottola's sci-fi/comedy "Paul."
Day currently stars on FX's often hilarious sitcom "It's Always Sunny in Philadelphia," and will soon be seen stealing scenes on the bigscreen from co-stars Drew Barrymore and Justin Long in the comedy "Going the Distance."
Aniston is currently filming the Adam Sandler comedy "Just Go With It," which co-stars Adam Sandler, Nicole Kidman, Dave Matthews, Heidi Montag and Brooklyn Decker.