"Arrested Development" creator Mitch Hurwitz says the upcoming fourth season of the show won't necessarily be its last.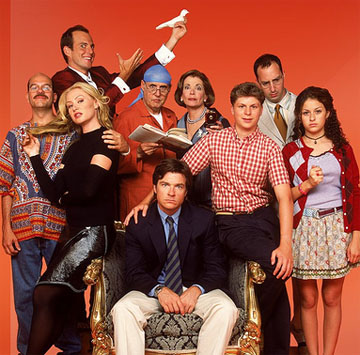 "We would love this to be the first of many visits," he said at the National Association of Broadcasters convention in Las Vegas Tuesday. "The show's audience has grown over the last six years because of (viewers streaming it). It's been like putting jokes in a bottle and then having them come back years later to say, 'Ha ha.'"
Also read: 'Arrested Development': New Season on Netflix Is Under Way (Video)
Episodes of the fourth season, which will begin production this summer, will premiere on the same day in 2013, said Ted Sarandos, chief content officer of Netflix, reports Vulture.com. The fourth season is expected be followed by a movie, and Hurwitz would be open to a fifth or sixth season on Netflix after that, Vulture said.
A rep for Netflix did not immediately respond to TheWrap's request for comment.
Hurwitz, who was joined atthe NAB event by "AD" cast members Will Arnett, David Cross, Jessica Walters, Jeffrey Tambor and Alia Shawkat, also told the audience he is revamping the format he had originally planned for the series comeback.
When Hurwitz and company announced the return of the series last October, he said each new episode would revolve around one character, updating the audience on what that character had been up to, to "build the peril in (the characters') lives until they come together in the first scene of the (planned "AD") movie."
Now, Hurwitz said the new episodes are "evolving into becoming more like the old show again," because he wants to take advantage of the fact that all the episodes will premiere at once, giving fans the chance to watch them — and pour over the minutiae of them — as a group of stories.
Also read: 'Arrested Development': 13 Things We Learned at the Bluth Family Reunion
"There's going to be some mystery sprinkled throughout this (but) instead of watching one a week and try to get ahead of it, the hope is (fans) will watch them all together and then go back and look for clues and connections," Hurwtiz said. "We'd also like to use the technology to provide additional material, where you might be able to access another part of the story."
Watch a video of David Cross — a.k.a. Blue Man Group hopeful Tobias Funke — answering an NAB convention attendee's question about whether he went to a Blue Man Group performance in Vegas: