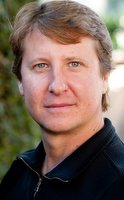 Shawn LeMone has been promoted to vice president of film and TV membership at the American Society of Composers, Authors and Publishers.
The performing rights organization's Randall Grimmett, senior VP of domestic membership, announced the promotion Monday.
LeMone, based in ASCAP's Los Angeles office, joined the organization in 1995 and most recently was assistant VP of film and TV membership.
In the new position, LeMone will be responsible for the oversight and daily operational management of ASCAP's film and TV membership department on a worldwide basis.
In a statement, Grimmett said, "I am pleased to have been able to recognize Shawn's significant contributions to ASCAP in promoting him. He has been responsible for some of the society's most prominent switches of composers from BMI and SESAC, as well as helping to guide the department over the last year during a period of transition."
ASCAP represents more than 8.5 million copyrighted musical works from more than 360,000 songwriter, composer and music publisher members. It is is the only American performing rights organization owned and governed by its writer and publisher members.