Holy box-office troubles, Batman.
Not "The Dark Knight Rises," but "The Avengers" is the most anticipated summer movie, according to a new survey of 2,000 moviegoers by online ticketing site Fandango.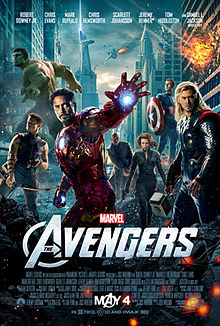 Earth's Mightiest Heroes' big-screen adventure doesn't premiere until May 4, but 31 percent of men surveyed tapped the Marvel Studios film as the movie they're most stoked to see.
Although that number decreases substantially among women, 16 percent of moviegoers with two x chromosomes said "The Avengers" was their most anticipated summer film.
Also read: 'Captain America' Sequel Hitting Theaters in 2014
Fandango reports that pre-sales for "The Avengers" are already sizzling. The film accounted for 21 percent of tickets sold Tuesday on Fandango.
But while fanboys may want to see if Iron Man, the Hulk and Captain America can save the world from evildoers, female moviegoers are more excited for Universal Pictures' fairytale adventure "Snow White and the Huntsman," the survey found.
Twenty two percent of female moviegoers said that they were eagerly awaiting the chance to see Kristen Stewart armor up and do battle with the evil queen (Charlize Theron).
As for the final installment in the caped crusader franchise, "Dark Knight" is picking up buzz, particularly given that it doesn't open until July 20 and thus has not yet received the same promotional push as "The Avengers."
Some 23 percent of male moviegoers picked "The Dark Knight Rises" as the movie they are most looking forward to catching this summer, while 10 percent of women picked the comic book movie. That makes it the second most anticipated summer movie among men and fourth most among women.
Here are the top picks by men and women:
Men's Picks for Most Anticipated Summer Movie
1. "The Avengers" 31%
2. "The Dark Knight Rises" 23%
3. "The Bourne Legacy" 14%
4. "Men in Black 3" 8%
5. "Prometheus" 7%
Women's picks for Most Anticipated Summer Movie
1. "Snow White and the Huntsman" 22%
2. "The Avengers" 16%
3. "Men in Black 3" 13%
4. "The Dark Knight Rises" 10%
5. "Dark Shadows" 8%