Just in time to give an early awards-season boost to Christopher Nolan's "Inception," the British Academy of Film and Television Artists/Los Angeles (BAFTA/LA) will present its John Schlesinger Britannia Award to Nolan at the 2010 BAFTA/LA Britannia Awards on November 4.
The award will go to the British-born Nolan for "Artistic Excellence in Directing." Actor Michael Sheen, a current Emmy nominee for HBO's "The Special Relationship," will receive the Britannia Award for British Artist of the Year.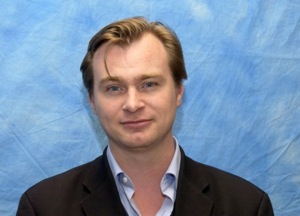 In the BAFTA/LA press release announcing the awards, chairman Nigel Lythgoe said, "Chris Nolan is a visionary filmmaker who continually raises the bar with each movie he makes, and Michael Sheen is an actor of immense depth who seamlessly tackles drama and comedic roles alike."
The Britannia Awards have been handed out by BAFTA/LA since 1989, when James Bond producer Albert "Cubby" Broccoli received the first one. Last year, the John Schlesinger Award went to "Slumdog Millionaire" director Danny Boyle, while the British Artist of the Year honor was given to actress Emily Blunt.
In recent years, the directing award has also gone to Anthony Minghella, Stephen Frears, Mike Newell and Jim Sheridan, while actors receiving honors include Rachel Weisz, Kate Winslet and Tilda Swinton.
BAFTA/LA will announce additional awards, including the Stanley Kubrick Britannia Award for Excellence in Film, at a later date.
The show will take place at the Hyatt Regency Century Plaza Hotel, with actor Stephen Fry serving as emcee.