With great power comes great responsibility.
And with a great career in comic books, apparently, comes great awards — at least according to the Producers Guild of America, which announced on Wednesday that comic legend Stan Lee will receive the 2012 Vanguard Award at the PGA's awards ceremony next January in Los Angeles.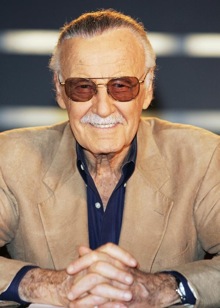 "Stan Lee's creative vision and imagination has produced some of the most beloved and visually stunning characters and adventures in history," said Producers Guild Awards co-chairs Paula Wagner and Michael Manheim in a statement announcing the award.
"He not only has created content that will forever be in our culture but continues to make strides in the digital and new media realms, keeping the comic book industry fresh and exciting. Stan's accomplishments truly encompass the spirit of the Vanguard Award and we are proud to honor him."
The Vanguard Award is designed to recognize achievements in new media, an arena in which Lee has worked steadily. Previous recipients include George Lucas, John Lasseter and last year's recipients, RealD's Michael V. Lewis and Joshua Greer.
According to the PGA release, Lee has created or co-created 90 percent of Marvel's most recognizable characters, notably Spider-Man. He currently serves as chairman and chief creative officer of POW! Entertainment, which develops film, television and video game properties.
Lee is also known for making cameo appearances in every film based on a Marvel comic.
The 2012 Producers Guild Awards will take place on Saturday, January 21 at the Beverly Hilton Hotel.