Another season of the ABC reality hit "The Bachelor" came to a close earlier this month. And now, as it turns out, so has a lawsuit over the show.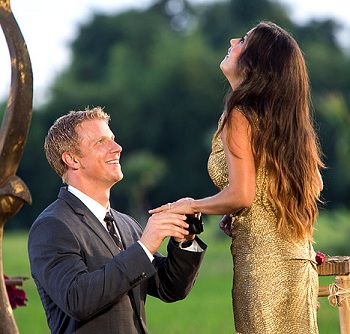 "Bachelor" production companies NZK Productions Inc. and Horizon Alternative Television have settled their lawsuit against Reality Steve website operator Stephen Carbone, over "Bachelor" spoilers that he had published on the site, according to papers filed in U.S. District Court in Central California on Monday.
Also read: 'Bachelor Pad' Won't Return This Summer, Producer Says
This is actually the second time that the parties have settled over such matters; the original complaint against Carbone, filed in December, claimed that he had been obtaining and publishing spoilers on the recently wrapped 17th season of the series in violation of a May 2012 settlement agreement.
Carbone confirmed to TheWrap that the latest action had been "amicably resolved," declining further comment. An attorney for NZK and Horizon has not yet responded to TheWrap's request for comment.
Also read: 'The Bachelor' Racial Discrimination Suit Dismissed
The original complaint, filed in December, claimed that Carbone had begun divulging secrets about the then-unaired 17th season in September, and accused him of "contacting and soliciting information from participants, cast, crew and/or other employees of The Bachelor Series and knowingly inducing them to breach their confidentiality obligations to Plaintiffs."
NZK and Horizon accused Carbone of releasing spoilers in "increasingly vivid detail," including "scene-by-scene, shot-by-shot descriptions."
According to the suit, the March 2012 settlement agreement included a $10,000 fine for each future violation, and barred Carbone from contacting people involved with the show for a period of five years.
The suit claimed that the damages incurred exceeded $75,000, excluding lawyers' fees and court costs.
As for Carbone's website, its most recent post, published March 26, includes alleged inside information on the contestants for the upcoming ninth season of the "Bachelor" spinoff "The Bachelorette," which premieres May 20.
Pamela Chelin contributed to this report.