The Beastie Boys' major-label debut "License to Ill" was released in 1986 — perfect timing to take advantage of a thriving network called MTV and the art of the music video.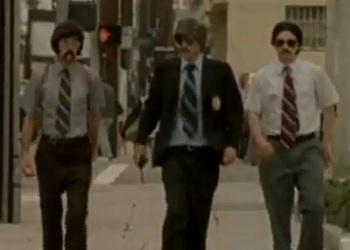 Like their music, the Beasties' videos were neck-deep in humor and smartassery, providing the perfect visual complement to their raucous musical catalog.
Also read: Adam Yauch, Beastie Boys' MCA, Dies at 47
With news of Beastie Boy Adam "MCA" Yauch's passing after a long battle with cancer, TheWrap presents the group's finest video moments. Kick it:
Big, dumb and loud, the Beastie Boys' breakthrough single "(You Gotta) Fight For Your Right (To Party)" was matched by a video featuring an epic house bash populated by a cast of revelers that included the group's then-labelmate LL Cool J and producer Rick Rubin:
"No Sleep Till Brooklyn," also from "License to Ill," was a play on the Motorhead album "No Sleep 'til Hammersmith." Appropriately, the video found Mike D, MCA and Ad Rock spoofing the excess of the then-popular hair metal bands of the day:

Initially ignored but since regarded as a hip-hop masterpiece, 1989's "Paul's Boutique" found the group seriously expanding the parameters of their craft. In the video for "Hey Ladies," however, the group was not above clowning around yet again, mocking the disco glitz of the '70s before it became trendy for every would-be hipster to don polyester in fabulously ironic fashion:

"Sabotage," from the group's "Ill Communication" album, once again found the group reaching back to the '70s, this time spoofing the cop dramas of the era:
From the group's album "Hello Nasty," "Intergalactic" spawned this video, which quite naturally featured giant, low-budget robots and a whole lot of other kookiness.
R.I.P., MCA.