Films as diverse as "Beast of the Southern Wild" and "Les Miserables" were among the nominees for the 15th annual Costume Designers Guild Awards announced Thursday by the organization.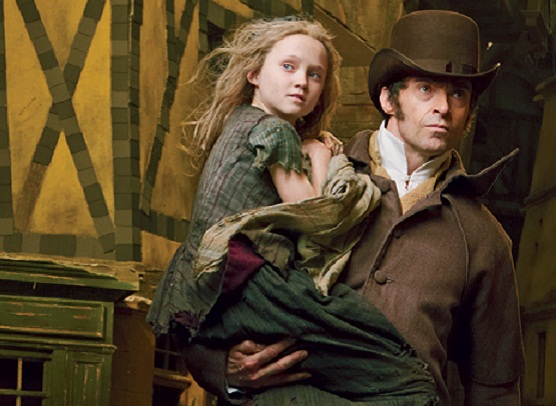 Stephani Lewis was nominated for "Beasts" in the contemporary film category, along with Louise Stjernsward for "The Best Exotic Marigold Hotel," Mark Bridges for "Silver Linings Playbook," Jany Temime for "Skyfall" and George L. Little for "Zero Dark Thirty."
Also read: 'The Artist,' 'Thor,' 'Bridesmaids' Among Costume Designers Guild Award Nominees
Paco Delgado was nominated in the period film group, along with Jacqueline West for "Argo," Jacqueline Durran for "Anna Karenina," Joanna Johnston for "Lincoln" and Kasia Walicka-Maimone for "Moonrise Kingdom."
The winners of the seven competitive awards will be announced at a gala on Tuesday, Feb. 19, at the Beverly Hilton Hotel.
A special Lacoste Spotlight Award will be presented to Anne Hathaway. Producer, writer, comedian and creator of "Saturday Night Live" Lorne Michaels will receive the Distinguished Collaborator Award. Honorary Career Achievement Awards will be presented to costume designers Judianna Makovsky and Eduardo Castro for their outstanding work in film and television.
The other nominees:
Fantasy Film
"Cloud Atlas," Kym Barret, Pierre-Yves Gayraud;
"The Hunger Games," Judianna Makovsky;
"Mirror Mirror," Eiko Ishioka;
"Snow White and the Huntsman," Colleen Atwood
Contemporary TV Series
"Girls," Jennifer Rogien;
"Nashville," Susie DeSanto;
"Revenge," Jill Ohanneson;
"Smash," Molly Maginnis;
"Treme," Alonzo Wilson, Ann Walters
Period/fantasy TV Series
"Boardwalk Empire," John Dunn, Lisa Padovani;
"Downton Abbey," Caroline McCall;
"Game of Thrones," Michele Clapton;
Made for TV Movie or Mini Series
"American Horror Story: Asylum, Season 2," Lou Eyrich;
"Hatfields & McCoys," Karri Hutchinson;
"Hemingway & Gellhorn," Ruth Myers
Commercials
Capital One: Couture, Roseanne Fiedler;
Captain Morgan Black, Judianna Makovsky;
Dos Equis: Most Interesting Man in the World, Julie Vogel