With three critically acclaimed features under his belt as a filmmaker — not to mention an Academy Award for screenwriting and an extensive acting resume — Ben Affleck is adding another honor: Modern Master Award from the Santa Barbara International Film Festival.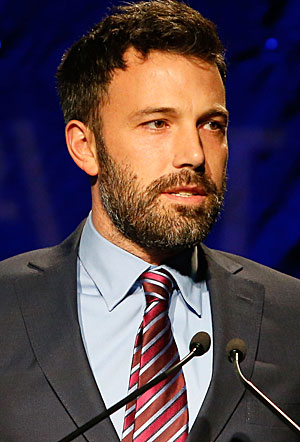 Following in the footsteps of previous recipients like James Cameron, Christopher Nolan and Clint Eastwood, the 40-year-old actor-turned-director will receive the SBIFF's highest honor during a ceremony on Jan. 26 at the Arlington Theatre.
Also read: Ben Affleck: 'Argo' Is a 'Hard Movie to Sell' (Exclusive)
"Affleck has come into his own as a multi-dimensional artist with 'Argo'," SBIFF Executive Director Roger Durling said in a statement. "He embodies what the Modern Master Award is all about, and we're thrilled to honor him this year."
The award, established in 1995, was created to honor men and women who enrich culture through multi-faceted accomplishments in the motion picture industry.
Other honorees include Michael Douglas, Jodie Foster, Sir Anthony Hopkins, Diane Keaton, Sean Penn, Jeff Bridges, Peter Jackson, George Clooney, Will Smith, Cate Blanchett, and Christopher Plummer.
The festival runs from Jan. 24 to Feb. 3.