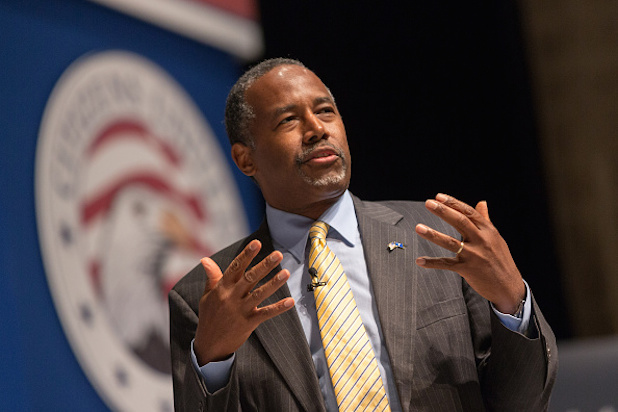 Ben Carson went on Newsmax TV Tuesday morning to admit he "would have preferred" to endorse a different GOP presidential candidate, but Donald Trump is the one who offered him a job in his administration.
"I have to look at what is practical and what is going to save this country and the American dream for the next generation. Is there another scenario that I would have preferred? Yes. But that scenario isn't available," Carsold told Newsmax's Steve Malzberg, who asked, "With one of the other candidates you mean?"
"Yeah," Carson replied. "He will surround himself with very good people."
Also Read: How Donald Trump Proves the Equal Time Rule Is a Joke
Malzberg then asked if Carson would be one of them.
"Certainly in an advisory capacity," Carson answered before Malzberg confirmed the retired neurosurgeon and Trump sat down and discussed the situation.
So what will Carson do in the White House for the next four years if Trump wins the general election?
"We haven't handled out all the details but it is very important that we work together in this country," Carson said. "Again, I'm not going to reveal any details about it right now because all of this is still very liquid."