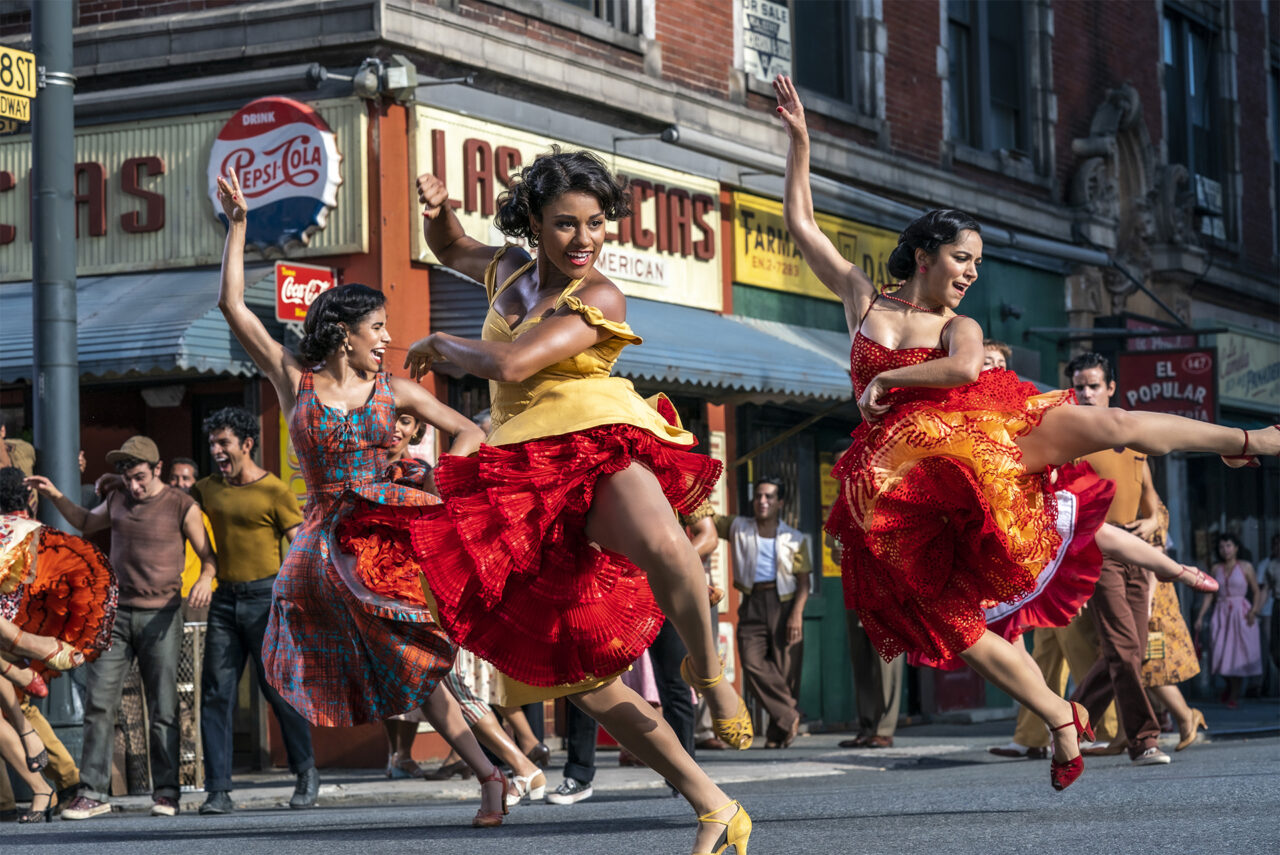 The Best Supporting Actress category loves newcomers. Since 2000, when all five women in this category scored their first-ever nomination, more than half of the nominees have been first-timers; only once, in 2013, did the Academy select five veterans. This year, eight-time nominee (and 1998 winner) Judi Dench is joined by four actresses enjoying their first taste of Oscar attention. Three of them (Jessie Buckley, Kirsten Dunst and Aunjanue Ellis) play mothers, another Oscar favorite. Ariana DeBose holds a rarer distinction: She is nominated for playing a role originated on screen 60 years ago by Rita Moreno, who became the first Latina actor to win an Oscar in the 1961 West Side Story.
Jessie Buckley, The Lost Daughter
Even though Buckley plays the younger version of Olivia Colman's character, the actresses never discussed their approaches. Each felt she had her own job to do representing a person at a different stage of her life. Buckley (whom you might recognize from Chernobyl and Fargo) anchors the flashback scenes, in which we see her raising young girls and longing for more intellectual and emotional stimulation. The movie raises bold questions—about "good mothers," a woman's desire and sense of self—that Buckley's performance compels the audience to face.
Ariana DeBose, West Side Story
The prospect of dancing in the shadow of Chita Rivera and Rita Moreno would make most actors' knees quake. But whatever pressure DeBose felt taking on the role of Anita in West Side Story, she overcame. Moreno herself has applauded DeBose's interpretation of the beloved character they share. Leading a chorus line of women through the streets of New York in the show-stopping number "America," the Tony-nominated Afro-Latina actress proves herself to be, as Alonso Duralde put it in his review for TheWrap, "the film's MVP."
JUDI DENCH, Belfast
Belfast might be Dench's 12th collaboration with writer and director Kenneth Branagh, but that didn't make the job easy. Playing Branagh's warm, witty grandmother in a story based on his childhood in Northern Ireland, Dench was keenly aware of how high the bar was set. "It's good, always, to know somebody so well that you have a kind of shorthand with them, which I have with Ken because we've worked together for such a long time," Dench said. "But this was a very personal story to him and we all, I think, felt a tremendous responsibility to get it right."
Kirsten Dunst, The Power of the Dog
If you're going to return to movies after a few years of working in prestige television, it's hard to top a Jane Campion film co-starring your real-life partner (Jesse Plemmons) as your means of re-entry. And in The Power of the Dog, Dunst is devastating as Rose, a woman so terrorized by her brother-in-law (Benedict Cumberbatch) that she slides into alcoholism. "I like to put myself in a character as deeply as I can," Dunst said. "And just playing Rose—I mean, she's in such an insecure place in her life and that feeling can really rub off on you. So to have my best friend there was very comforting."
Aunjanue Ellis, King Richard
Unlike Serena and Venus Williams' father, their mother, Oracene, shunned the spotlight, which led to an unfortunate undervaluing of her importance to her daughters' success. "I felt it was my mission, when I went to work every day, that I had to speak for Ms. Oracene," Ellis said. That presented a towering responsibility. "I felt that so many women would see themselves in Ms. Oracene," Ellis said. "(She is) like so many other mothers and maternal figures in all of our lives who get no credit and yet deserve all the credit in the world."
Steve's Perspective
---
Once thought to be a race between Kirsten Dunst for Power of the Dog and Caitriona Balfe for Belfast, this race took an unexpected turn when Balfe wasn't nominated. And it began to shift dramatically at the SAG Awards, when Ariana DeBose won the first of what became a string of wins that has also included BAFTA and the Critics Choice Awards. She's now the clear front runner, even though Dunst can't be ignored and Jessie Buckley and Judi Dench are wild cards. (Hey, if Dame Judi can win for her eight-minute performance in Shakespeare in Love, why not for her final look in Belfast?)