Sitcom stars Jim Parsons ("The Big Bang Theory") and Rashida Jones ("Parks and Recreation") have joined the cast of the Fox 2000 birdwatching comedy "The Big Year," reports Variety.
"Community's" Joel McHale is also in talks for the film, which stars Steve Martin, Jack Black and Owen Wilson.
Parsons will play a well-known avian blogger, while Jones will play an avid birder who is also Black's improbable love interest.
Anjelica Huston has also joined the cast, playing an avid birder who captains ocean-going expeditions.
Additionally, Rosamund Pike, JoBeth Williams, Brian Dennehy, Dianne Wiest, Anthony Anderson and Tim Blake Nelson have been added to the impressive ensemble, with Kevin Pollak in talks to join them.
Based on a 1998 nonfiction book by environmental journalist Mark Obmascik, "The Big Year" follows three men who try to outdo each other during a year-long competition to spot the rarest birds in North America. The quest takes the three competitors to strange, generally unknown islands throughout the continent. Obmascik used the trio's rivalry as "an allegory for the challenges each faces in his own life."
David Frankel ("The Devil Wears Prada," "Marley & Me") directs from an adapted screenplay by Howard Franklin ("Antitrust").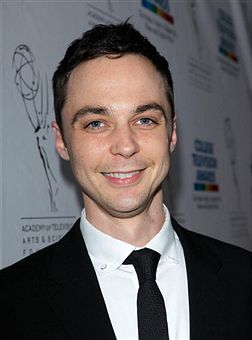 Parsons has had a handful of movie roles in films such as "Garden State" and "The Great New Wonderful," but "The Big Year" will give the "Big Bang Theory" star his biggest bigscreen exposure yet.
Tribeca Film Festival attendees recently saw Jones star opposite Chris Messina in the indie drama "Monogamy," from "Murderball" co-director Dana Adam Shapiro. She has a supporting role in David Fincher's upcoming "The Social Network."
Huston will next appear in Jonathan Levine's untitled cancer dramedy starring Seth Rogen and Joseph Gordon-Levitt, and is set to co-star in David Michaels' "The Other Side," which recently lost Lindsay Lohan.
Red Hour Films' Ben Stiller, Stuart Cornfeld and Karen Rosenfelt will produce "The Big Year" with Curtis Hanson and Carol Fenelon of Deuce Three Productions.
Production begins today in Canada.