Billy Bob Thornton and Eva Longoria will star in the comedy "The Baytown Disco" for LLeuju Productions.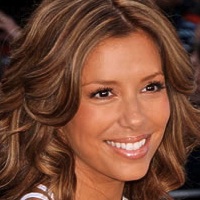 The movie "follows the foibles of three redneck brothers who get more than they bargained for after agreeing to help a woman get her son back from his seemingly abusive father," according to a statement from LLeju.
In addition to Longoria and Thornton, who was nominated for
the best actor Oscar for 1997's "Sling Blade," the movie stars Serinda Swan ("TRON: Legacy"), Clayne Crawford ("Swimfan," "A Walk to Remember"), Thomas Sangster ("Love Actually") and Meagan Good ("Brick," "Eve's Bayou").
The movie begins shooting in Louisiana on May 2.
Barry Battles is directing the film, which he wrote with Griffin Hood.
William O. Perkins, founder and president of LLeju, optioned the script, controls the rights and is financing and producing. Robert Teitel, of State Street Pictures, is producing with LLeju.