As the Northeast prepares for Snowmageddon, Snowpocalypse or whatever you want to call the monster storm, there's no better time to catch up on the latest streaming shows.
TheWrap has compiled a list of some of the hottest streaming titles available today to help you get through those cold nights.
Take a look at the flurry of shows available to help you survive the oncoming blizzard, after you crank up the heat, of course.
Netflix
"Making a Murderer"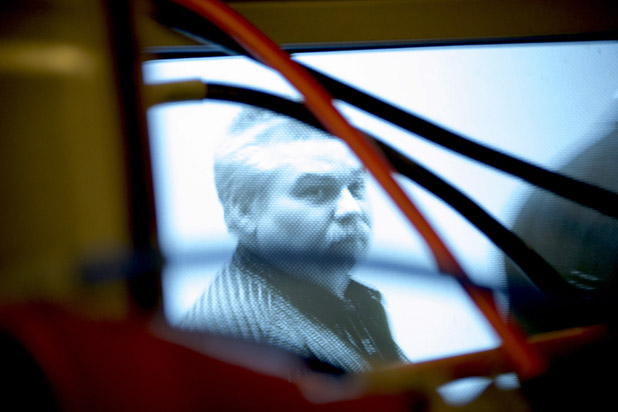 This docuseries has set the nation on fire. Steven Avery, a man freed from prison after 18 years thanks to DNA evidence, ends up getting convicted of a murder. But questionable practices by local law enforcement have called the whole case into question.
Also Read: 'Making a Murderer' Prosecutor Emails Us 9 Reasons Steven Avery Is Guilty
"Jessica Jones"
Marvel's latest Netflix hero is a hard-fighting, hard-drinking super heroine. Krysten Ritter brings the comic character to life in excellent fashion and battles with the villainous Kilgrave (David Tennant), who has the ability to control minds.
"F Is for Family"
Bill Burr takes us back to the 1970s in this animated comedy. Burr voices every man dad Frank Murphy, who does everything he can to stay sane while raising his kids and trying to get ahead at work.
Also Read: 'F Is for Family' Review: Netflix Animated Comedy Is Full of Laughs, Heart, Curse Words
"Master of None"
Aziz Ansari stars as a fictionalized version of himself, an actor living in New York. The series explores the problems he encounters on a daily basis, and features Ansari's real life parents in a guest role.
"W/ Bob & David"
This one's for all of the "Mr. Show" fans out there. David Cross and Bob Odenkirk return to bring more sketchy goodness to the small screen.
Also Read: 'W/ Bob and David' Review: Netflix's 'Mr. Show' Revival Picks Up Where Original Left Off
"Narcos"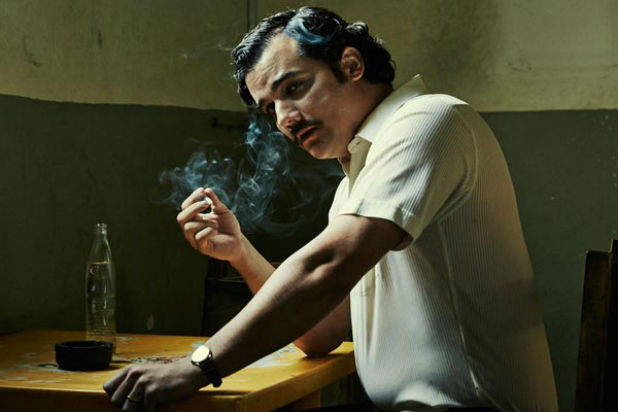 Nothing says the holiday season like mountains of cash and cocaine. This series, which looks at the rise to power of drug kingpin Pablo Escobar, was greenlit for a second season shortly after it debuted.
"Grace and Frankie"
Jane Fonda and Lily Tomlin prove that age is just a number in this comedy series. The iconic actresses play lifelong "frenemies" who are shocked to learn their husbands have secretly been in love with each other for years.
Also Read: Netflix Renews 'Grace and Frankie' for Third Season
"Chris Tucker Live"
Funnyman Chris Tucker showcases his stand-up comedy chops as he shares his experiences from childhood to the big time.
Amazon
"Transparent"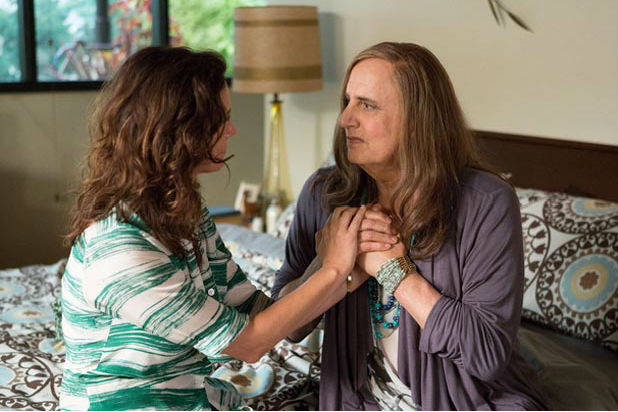 This series recently won five Emmy Awards, including Outstanding Lead Actor Jeffrey Tambor. Tambor stars as a man who admits to his family that he is transgender.
"Man in the High Castle"
This ambitious series is based on the Phillip K. Dick novel of the same name. It explores an alternate reality in which the Axis powers won World War II and America is now part of the Third Reich.
Also Read: 'Man in the High Castle' Renewed for Season 2 on Amazon
"Red Oaks"
This series takes you back to the 1980s as told through the eyes of college student David (Craig Roberts). David decides to take a summer job as a tennis pro at a country club before real life starts.
Hulu
"Casual"
"Casual" follows the story of a dysfunctional family with a bachelor brother and his newly divorced sister. Together, they coach each other through the crazy world of dating (on-line and off), while living under one roof again and raising a teenager.