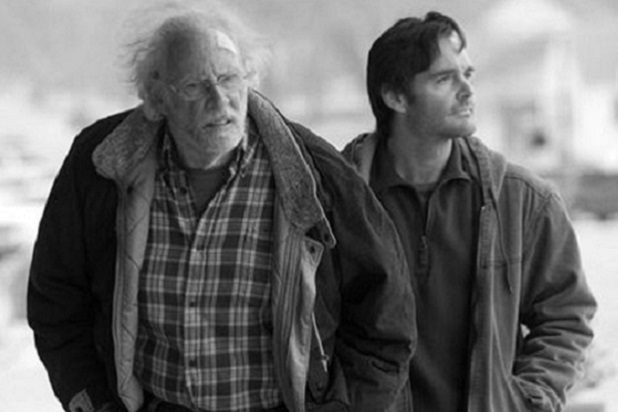 Alexander Payne's Heartland tale "Nebraska" opened to $140,000 on four New York and Los Angeles theaters this weekend.
The $35,000 per-theater average is a solid debut for the black-and-white drama that stars Bruce Dern, who won Best Actor at this year's Cannes Film Festival and is a contender in the Oscar race. It played at the Lincoln Plaza and Angelika in New York and the Arclight Hollywood and Landmark Theater in L.A.
Also read: TheWrap Screening Series: 'Nebraska' Star Bruce Dern on Alexander Payne and Comforting Marilyn Monroe
The "Nebraska" per-screen average is on par with the $41,038 put up by Payne's "The Descendants," but that one was in 29 theaters.
Will Forte co-stars in the $12 million Paramount Vantage production. "Nebraska" follows a disheveled patriarch (Dern) and his son (Forte) as they journey to Lincoln, Neb., to collect $1 million the older man believes he won in a Publisher's Clearing House-type sweepstakes. Bob Nelson wrote the screenplay.
Paramount plans to open it in the top ten markets nationwide on Friday.
Elsewhere, Focus Features expanded "Dallas Buyers Club," which stars another Best Actor contender in Matthew McConaughey, from 35 to 184 theaters and it brought in $1.7 million for a $9.700 per-screen average. Jared Leto stars in the AIDS drama directed by Jean-Marc Vallée.
Also  read: 'Thor' Wins, but $30.5M for 'Best Man Holiday' Steals Box-Office Thunder
Fox Searchlight expanded "12 Years a Slave" by 267 into 1,411 theaters and it took in $4.7 million for a $3,300 per-screen average. The R-rated slavery saga, written by John Ridley, directed by Steve McQueen  and starring Chiwetel Ejiofer, has now taken in $25 million in five weeks.
Roadside Attractions took Robert Redford's "All Is Lost" from 401 to 483 theaters and it took in another $978,805, a $2,207 per-screen average. The lost-at-sea saga has brought in $4.2 million after five weeks.
Director Paolo Sorrentino's "The Great Beauty" – Italy's Oscar submission — opened to a strong $23,000 on a single screen at Lincoln Plaza Cinemas in New York.
"Stellar reviews from the major outlets have given us a strong push, and word of mouth is building fast, because there's nothing like this film out there," said Peter Becker, a partner in "Beauty" distributor Janus Films and president of The Criterion Collection.
The film will open in L.A. at Landmark's Nuart Theatre Friday and expand to number of other cities on Nov. 29.