The Academy has made a dramatic move for the 84th Academy Awards, picking director Brett Ratner to produce the show alongside last year's co-producer, television veteran Don Mischer.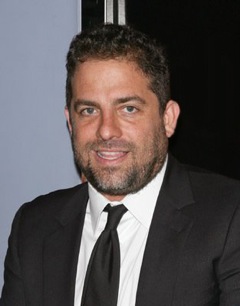 Ratner (left), the director of the "Rush Hour" series, "X-Men: The Last Stand" and the upcoming "Tower Heist," is a director and producer whose typical fare is action-packed, energetic and ignored by the Academy come Oscar time.
His choice by AMPAS president Tom Sherak is a clear sign that the Academy is anxious to stage a fresher, younger-skewing Oscar show — though the presence of Mischer (below), a steady hand and veteran of countless awards shows, will presumably counterbalance Ratner's wilder instincts.
One thing the Academy might want to worry about: Ratner lives in the Beverly Hills house formerly owned by Allan Carr, who produced a historically awful Oscar show in 1989.
"I hope that's not a curse," laughed Ratner a few minutes after the announcement was made. "I think Allan is probably up there laughing, and saying, 'I hope you learned from my mistakes.'"
Ratner and Mischer told TheWrap that they have not yet had any specific conversations about who might host the show, and have yet to discuss specifics about the Oscars. "We just accepted the job this morning," said Ratner. "I have some names in the back of my mind, but we literally have not had a single conversation about it."
One thing Ratner would say: the show will be heavy on laughs. "I think comedy is the key," he said. "That's the most important thing I can accomplish. If people can sit in that theater and laugh, and people can watch at home around the world and laugh, then I've accomplished what I want to do. The numbers [ratings] will be what they are."
Mischer, who directed the last Oscar show and co-produced it with Bruce Cohen, said the biggest thrill for him will be working with Ratner. "More than anything, I'm very, very excited about working with Brett," he said. "He radiates ideas, and he is immersed in the film business from so many angles."
The veteran producer of high-profile live telecasts, a current Emmy nominee for February's Oscars, said that even after Super Bowl halftime shows, Olympic opening and closing ceremonies and Obama's Inaugural celebration, there's something different about the Oscars.
"I've done a lot of things in my career," he said, "but I must say, there's nothing like being able to do the Academy Awards."
Ratner's initial meeting with Sherak and Academy CEO Dawn Hudson was scheduled to last for half an hour, but wound up lasting three hours. He accepted their offer to produce the show, he said, only after looking at a number of past shows. (Some were provided by Mischer, who said he sent Ratner "a batch of DVDs" that included Oscar shows hosted by Bob Hope and Johnny Carson.)
"When they asked me, i said, 'Can I think about it?'" Ratner said. "I wanted to refresh my memory, so I asked for copies of lots of old shows. And after watching them, I thought, you know what? I think I can really do this."
The Academy press release:
Beverly Hills, CA—Brett Ratner and Don Mischer will produce the 84th Academy Awards telecast, Academy of Motion Picture Arts and Sciences President Tom Sherak announced today. This will be Ratner's first involvement with the Oscar show; Mischer will for the second year in a row serve as a producer and as the telecast director.
"I was so impressed with Brett when I met with him to discuss the Oscar show," said Sherak. "He has an incredible love of film and its history and is a true student of the business of movies. He's unbelievably creative and knows how to take risks that are both interesting and inspiring. Together with Don Mischer – who, by the way, just earned an Emmy nomination for his work on the 83rd Academy Awards – I think these two will give us a fantastic Oscar show that you won't want to miss."
"I'm thrilled that Don will again bring his tremendous expertise to the Oscar telecast," said Academy CEO Dawn Hudson. "And Brett has a really smart and fresh take for the show. They have great chemistry, and their vision meshed so well with ours."
"Making movies has been my dream since childhood, and I've been fortunate enough to have made several, but the Oscar show is in a league of its own," said Ratner. "It will be fantastic to work with a live television master like Don to meld the glamour of legendary Hollywood with the enormous talents who thrill moviegoers today."
"The Academy Awards are in a class by themselves, and I'm elated that the Academy has asked me to return," said Mischer. "I hope to take the wealth of knowledge I now have about the Oscars, which is a completely unique kind of show, and work with Brett to create an evening that is fast-paced, fun, and memorable to movie fans and Oscar fans everywhere."
Ratner's work spans movies, including eight features; numerous television series; over 100 music videos; and a multitude of commercials. A native of Miami Beach, he is a graduate of NYU's Tisch School of the Arts, where he now serves on the Dean's Council. He also serves on the Board of Trustees of Simon Wiesenthal Center. Ratner's next directorial release is "Tower Heist," due out in November, and he will soon begin directing "39 Clues" for DreamWorks, based on the popular young-adult book series published by Scholastic, as well as "Hercules: The Thracian Wars" for MGM. Ratner's film producing credits include "Horrible Bosses," currently in release, as well as an upcoming adaptation of "Snow White," in which Julia Roberts will play the Queen. Additionally, Ratner has produced documentaries about the legendary photographer Helmut Newton and the actor John Cazale, and he executive produced the documentary "Catfish" as well as the upcoming "Seriously Funny – The Comic Art of Woody Allen," which will debut on PBS in November as a two-part installment of the "American Masters" series.
In addition to the 83rd Academy Awards, Mischer's producer/director credits include "We Are One: The Obama Inaugural Celebration at the Lincoln Memorial," "The Kennedy Center Honors," several Super Bowl half-time shows and the opening ceremonies of both Winter and Summer Olympic Games. He has also produced specials with a wide range of musical performers, including Bruce Springsteen, Beyoncé, Bono, Barbra Streisand, Justin Timberlake and Yo Yo Ma. Among the many honors he has earned are 15 Emmy Awards, 10 Directors Guild of America Awards, two NAACP Image Awards and a Peabody Award.
Academy Awards for outstanding film achievements of 2011 will be presented on Sunday, February 26, 2012, at the Kodak Theatre at Hollywood & Highland Center, and televised live on the ABC Television Network. The Oscar presentation also will be televised live in more than 200 countries worldwide.