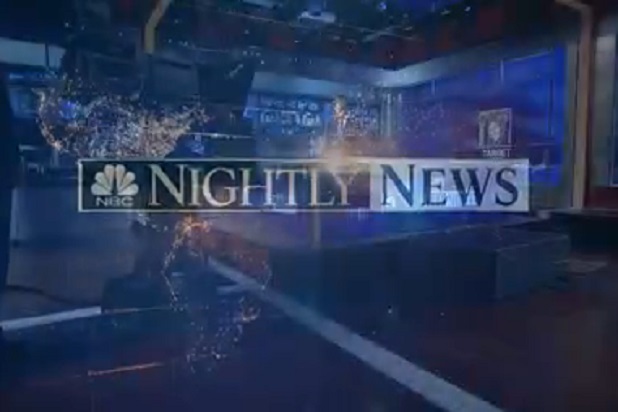 What's in a name? If you're Brian Williams, not much — or maybe everything in the world.
Embattled "NBC Nightly News" anchor Williams was placed on a six-month suspension on Tuesday following revelations that he made false claims about being struck by rocket-propelled grenade (RPG) fire while riding in a helicopter in Iraq in 2003.
See photos: The Evolution of Brian Williams: 12 Milestones in Embattled Anchor's Career
Now, Williams has not only been stripped of his duties for the time being, but his name has been stripped from his newscast's logo.
During the opening moments of Wednesday night's "NBC Nightly News" broadcast, the newscast's logo flashed on the screen sans Williams' name.
See photos: Media Swarms on News of Brian Williams' Suspension
Lester Holt is currently filling in as anchor for the newscast. His name wasn't on the logo either.
In a memo sent Tuesday, NBC News president Deborah Turness noted, "While on Nightly News on Friday, January 30, 2015, Brian misrepresented events which occurred while he was covering the Iraq War in 2003. It then became clear that on other occasions Brian had done the same while telling that story in other venues. This was wrong and completely inappropriate for someone in Brian's position."
See photos: Brian Williams Suspension: Experts on Whether or Not His Career Can Be Salvaged
Williams acknowledged the untruth previously, noting, "I made a mistake in recalling the events of 12 years ago … I want to apologize. I said I was traveling in an aircraft that was hit by RPG fire; I was instead in a following aircraft."
NBC News is currently reviewing the situation.