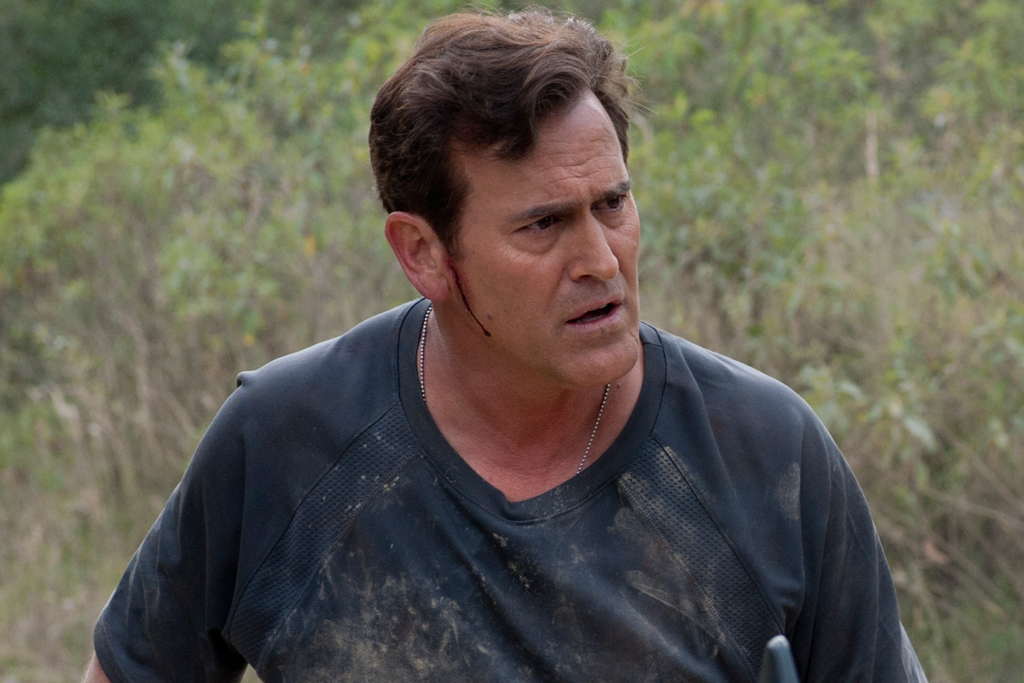 With "Game of Thrones," "The Killing," "Celebrity Apprentice," the NBA and NHL playoffs, a New York Yankees/Texas Rangers baseball game, the TV Land Awards and countless other worthy programs all airing simultaneously Sunday night, it's entirely possible that "Burn Notice: The Fall of Sam Axe" got lost in the shuffle.
That's a shame, as the prequel movie — which stars the popular USA Network series' secret weapon, Bruce Campbell — deserves your viewing time, even if you're not a fan of "Burn Notice."
Also read: Sunday Geek-Off: 'Game of Thrones" vs. Bruce Campbell
Luckily for you, USA Network has smartly made the entire movie available on its website and on Hulu. Or you can just watch it below.
"Burn Notice: The Fall of Sam Axe" loosely ties in with the series but likely will appeal more to fans of Bruce Campbell than "Burn Notice" as a whole. Jeffrey Donovan, who directed the film, has a fun, short cameo as "burned" secret agent Michael Westen, and the movie's goal is obviously to round out Campbell's Sam Axe character with a crackerjack back story.
But Campbell — the only Detroit-born actor ever to gain a cult audience by replacing his own hand with a chain-saw — is the focal point here. Anyone who discovered his talents through hilarious schlock like "The Evil Dead," "The Adventures of Brisco County Jr." or "Jack of All Trades" will enjoy watching him play the jokey, beer-guzzling, womanizing Axe for 90 minutes.