Bruce Dow, the controversial CEO of Screen Actors Guild — Producers Pension & Health Plans, has turned his extended leave of absence into a full-blown retirement. The SAG-PPHP announced Wednesday that Dow has vacated his position, as TheWrap reported he would do last month.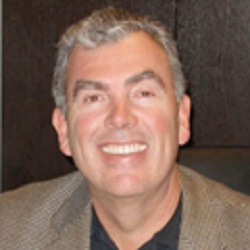 Dow will remain on as a consultant.
"It is with regret that we accept our CEO Bruce Dow's decision to resign from employment with the Plans," a statement from the union reads. "For the last 28 years, Bruce has been instrumental in assisting the Trustees in designing and managing many of the benefit programs actors enjoy today. His ideas and innovation over the years have produced substantial savings for the Plans and excellent benefits for Plan participants."
Chris Dowdell, the plans' chief operating officer, has been named interim CEO by the Board of Trustees.
Also read: Embattled Bruce Dow Extends Leave from SAG Pension Health Plan
Contacted by TheWrap last month, after he extended his leave of absence, Dow would only say that he was on disability leave and could not comment on his return to work.
However, his tenure was racked by accusations of wrongdoing. Also in March, the pension program's former human resources director, Craig Simmons, filed a lawsuit against SAG-PPHP, claiming that Dow covered up embezzlement at the nonprofit and used the plans to reward lucrative contracts to his family members.
In his wrongful termination suit Simmons, who was fired from his position more than a year earlier, also alleged that Dow shared "insider information" about where SAG-PPHP was investing its money to benefit his church, The International Church of the Foursquare Gospel. Simmons claimed that he had been fired after reporting Dow's alleged misdeeds to two SAG-PPHP members.
"Defendants' acts, in retaliating against Plaintiff, were carried out by managerial or supervisorial employees, officers, trustees and directors of SAG-PPHP," the suit reads. "These acts were committed, directed and/or ratified by Defendants, and each of them, with a conscious disregard for Plaintiff's rights and with the intent to vex, injury and annoy."