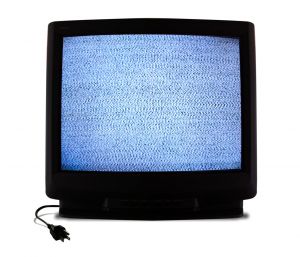 CEOs from two major cable television distributors and a satellite television provider met this week with the Federal Communications Commission to ask it to address retransmission consent issues that they say are harming millions of consumers.
Glen Britt of Time Warner Cable and Michael White of DirecTV met with commissioners Robert McDowell and Michael Copps on Wednesday, while Mediacom CEO Rocco Commissio held a conference call with commissioner Mignon Clyburn's chief of staff, Dave Grimaldi, on Tuesday.
Also read: Cablevision, Fox Fuel Fire That Could Burn the Cable Industry
The move comes after breakdowns in contract talks between content providers and cable companies have increasingly led to blackouts of popular channels such as Fox and ABC that often coincide with broadcasts of national events like the Oscars and the World Series.
The cable chieftains want the government to overhaul the way negotiations are conducted. Among the changes they're pushing the commission to endorse are new rules to enable them to import distant signals when local broadcasters pulls their signals, strengthening enforcement of media ownership rules, and requiring the unbundling of broadcast and cable programming channels.
Bundling prevents cable providers from buying rights to retransmit stations on an a la carte basis and forces them to spend more money on a larger package of content that mixes in popular stations such as ESPN and MTV along with less ratings friendly offerings.
According to filings from both Time Warner Cable and Mediacom, the distributors argued that outdated regulations have created a landscape in which broadcasters are free to demand ever-higher fees to transmit their programming, costs which ultimately harm the consumer.
Mediacom argued that broadcasters use their power to withhold consent "as a negotiating tactic to force multi-channel video programming distributors (MVPD) to give in to hyperinflationary demands for increased fees. This tactic often is employed in a discriminatory fashion to target smaller MVPDs and customers in smaller markets."
The new cycle of retransmission consent negotiations is scheduled to begin Oct. 1.
"It is apparent that the broadcasters have no intention of moderating their behavior," counsel Seth Davidson wrote in the Mediacom filing.
Mediacom also expressed concern that the commission had yet to take any action in the pending rulemaking proceeding. It also pointed out that Congress has said that retransmission consent should not have an adverse impact on the cost of cable service or result in disruptive service interruptions.
"Skyrocketing, triple-digit demands for increased retransmission consent fees are clearly indicative of a broken regime. It is thus essential that the [FCC] fulfill its duty to ensure that broadcasters operate in the public interest by taking swift action to protect all consumers against the broadcasters' coercive retransmission consent negotiating tactics," the Mediacom filing argued.