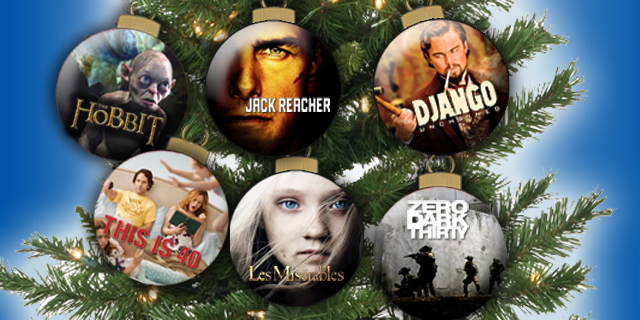 Hollywood hopes that when it comes to big-budget confections, such as "The Hobbit: An Unexpected Journey," "Django Unchained" and "Les Miserables," there's no such thing as too much of a good thing. With an eye toward ending the year on a festive note, studios are cramming the final month of 2012 with more than a half-dozen star-driven or action-packed films, but not every movie has what it takes to lure moviegoers away from the Christmas tree.
Even the most meticulously planned slates can unravel under the bright lights of the holiday box office. After all, much of last year's crop of yuletide films met a frosty reception. Movies like "The Girl with the Dragon Tattoo," War Horse" and "The Adventures of Tintin" arrived with high expectations, but struggled to find their footing.
So why does the movie business think it can avoid the same trap this year?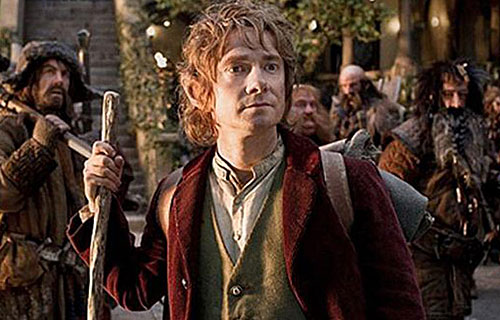 "I think the marketplace is in terrific shape as we head into December," Chris Aronson, head of 20th Century Fox's domestic distribution, told TheWrap. "We've got comedies, we've got action, we've got a little film called 'The Hobbit.' The marketplace is healthiest when there's something for everyone, and over the last five weeks that's exactly what we've got."
The choices are broad, but with seven films opening in wide release between Dec. 19 and Christmas Day, there will inevitably be cannibalization. Indeed, roughly the same number of films debuted over during the same period last year, which left some insiders privately griping about a Christmas crunch. Partly to avoid the competition, a few high-profile films, such as "The Great Gatsby" with Leonardo DiCaprio, vacated the holiday season entirely.
Also read: Box Office Shatters Thanksgiving Record Behind 'Breaking Dawn 2' and 'Skyfall'
But if enough films connect with audiences, the movie business could enjoy a healthy rebound over last year. Overall, the industry sold roughly $10.2 billion worth of movie tickets in 2011, a 3.5 percent drop from 2010, while attendance dipped by 5 percent to the lowest levels in more than a decade.
If the current trends hold, stateside box office will eclipse last year's anemic performance. Going into Thanksgiving, the domestic box office was at $9.4 billion, which is roughly 4.5 percent ahead of where it was at the same point last year, according to the National Association of Theatre Owners (NATO).
"We've had a mixed year in terms of how audiences have responded," said Patrick Corcoran, a spokesman for NATO. "The first quarter was spectacular, the second was about even and the third started strong but in the end tailed off. It has really illustrated how important it is to have a good mix of movies at all times. But 'Skyfall' is hitting like crazy, and 'Twilight' is doing what was expected, so I have my fingers crossed the remaining big films will play."
Central to those hopes will be "The Hobbit: An Unexpected Journey," which will cast a long shadow over the box office when it hits theaters on Dec. 14. With three weeks left before Peter Jackson's return to Middle Earth opens, industry executives tell TheWrap that "The Hobbit" is tracking ahead of where "Avatar" was at a similar point and on par with "The Return of the King." The final film in the "Lord of the Rings" trilogy grossed north of $1 billion in 2003, meaning that "The Hobbit" could pull off a similar feat and drive up the overall box office.
"'The Hobbit' looks like a monster in the best possible way," Greg Foster, IMAX's chairman and president of filmed entertainment, told TheWrap. "It's a four-quadrant film that people will wait in line for with a big fan base appeal. It's a big, huge holiday movie from a filmmaker who has also won Academy Awards."
Also read: 'Les Miserables' Unveiled to Ovations, Controversy and High Oscar Hopes
With that heady combination in mind, most studios are steering clear of "The Hobbit," leaving its opening weekend devoid of other major releases.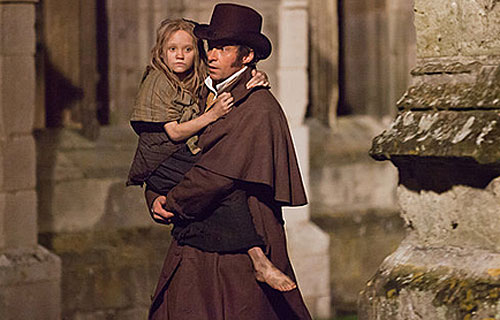 However, the typical onslaught of wintertime films will still take place. Of those movies, studio executives and analysts polled by TheWrap believe that "Les Miserables" with its passionate musical theater fan base and star-studded cast, "Jack Reacher" with Tom Cruise in action hero form and "Django Unchained" with Quentin Tarantino putting a historically revisionist spin on slavery have the best chance of breaking out.
Some executives also added Judd Apatow's "This is 40" to that list, but wondered if the decision to open the film against the Seth Rogen and Barbra Streisand comedy "The Guilt Trip" will eat into its box office take given their similar demographic appeal. Adding to their prospects of catching fire with critics and audiences, "Les Miserables" and the Osama Bin Laden thriller "Zero Dark Thirty" both received a strong response when they screened last weekend.
The key thing missing is that unlike in past years there is no "Alvin and the Chipmunks" to appeal to families with young children besides the 3D re-release of "Monsters, Inc." and the Billy Crystal comedy "Parental Guidance." That could hurt, as "Alvin and the Chipmunks: Chipwrecked," the most recent cuddly critter sequel sunk its teeth into $342.7 million worldwide after opening last Christmas.
"I think we're looking at one of the bigger box office seasons," Vincent Bruzzese, president of the market research firm Ipsos' motion picture group, said. "Last year, there was a diverse mix of films, which had something for everyone, but nothing that really excited anyone. This year, we're looking at more movies with a broader reach and a slate of films that inspires more urgency in people to go to the theater."
Not everyone believes that this year's crop represents a significant upgrade from last year's, when many films under-performed, while "Mission: Impossible – Ghost Protocol" and "Sherlock Holmes: Game of Shadows" provided some blockbuster heft. Bruce Nash, founder of the box office site TheNumbers, said that aside from "The Hobbit," the rest of the field has a lot of question marks that will depend on strong reviews to break through.
"Generally through the end of the year things are looking pretty thin," Nash said. "'The Hobbit' could make $300 million and that will make everyone feel better, but the other films like 'Django' and 'Les Miz' are not safe bets. They have to over-perform, because they are big risks."
Beyond the quality of its offerings, one thing that has Hollywood feeling confidant is the calendar. This year Christmas falls on a Tuesday, meaning that Christmas Eve, traditionally a weak day for ticket sales, will fall on a Monday, which also happens to be the softest box office day of the week.
"We're not losing a weekend," said Nikki Rocco, president of Universal Pictures distribution. "When Christmas falls on a Sunday, that takes a big chunk out of our weekend box office."
Ultimately, the hope is that "The Hobbit" will kick off the final leg of the season and inspire moviegoers to return to the multiplex for films that arrive without the pedigree of a multi-billion-dollar franchise behind them.
"The best form of motivation to go to a movie is when the last experience a person had in a movie theater was so good it motivates them to go back," Foster said. "We're like a baseball player. We have streaks and slumps, but the best way to continue a streak is to have a hot bat."