Captain America is getting a sequel to his big screen debut, Disney said Thursday.
He will bring his brand of star-spangled vigilantism back to theaters on April 4, 2014, the first major Marvel superhero film to debut outside of the summer movie season.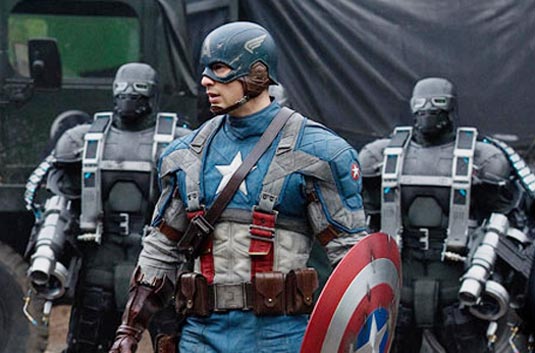 "Ghost Rider" and "Daredevil" both featured characters from the comic book company's universe and had spring or winter movie premieres, but they were produced by Sony and Fox respectively, not Marvel and Disney.
Also read: Uncovered: 'Captain America's' Skinny Steve Rogers — Leander Deeny
The strong box office performance of 2011's "Captain America: The First Avenger" added incentive to see Cap in a solo outing. The first film garnered solid reviews and racked up $368.6 million at the worldwide box office.
Disney said the second installment will pick up where "The Avengers" leaves off, with Captain America continuing his affiliation with Nick Fury (Samuel L. Jackson) and S.H.I.E.L.D.
A sequel was nearly preordained. Chris Evans reportedly signed on for at least three Captain America films, along with "The Avengers," when he was cast as the comic book hero.
Captain America will also be featured prominently in this summer's "The Avengers," which hits theaters on May 4.