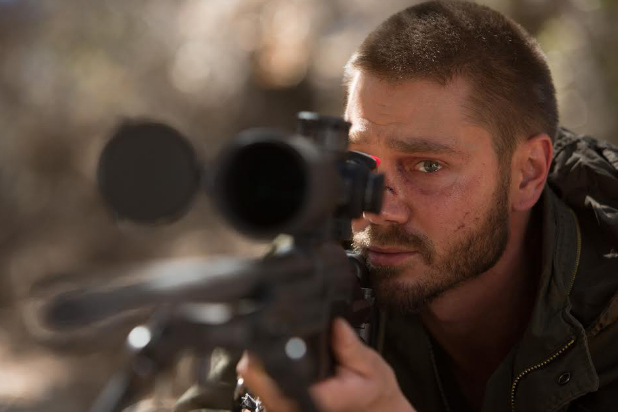 Crackle's "Chosen" returns for a third season on April 15 — and it has a fresh face for fans to take in on tax day.
As previously announced, Rose McGowan will join Chad Michael Murray and the rest of the cast on Crackle's second-biggest show, which sits behind only Jerry Seinfeld's "Comedians in Cars Getting Coffee."
TheWrap has exclusive first-look photos of her character in action below, along with other Season 3 action.
Also read: Jerry Seinfeld on 'Comedians in Cars' Crossing 25 Million Streams: 'It's Completely Out of Hand' (Exclusive)
Brandon Routh, Sarah Roemer and Caitlin Carmichael also star in the online thriller. Milo Ventimiglia, Ben Ketai and Ryan Lewis executive produce "Chosen, from writer Evan Charnov and director Toby Wilkins.
The first two seasons of "Chosen" followed the Mitchell family and Jacob Orr (Murray) as they were swept into a deadly game that forced them to kill. Dealing with the consequences of his choice, Jacob seeks redemption by trying to free Ellie (Carmichael) from the game. That decision puts him on a direct collision course with Josie (McGowan), an experienced hunter.
Below are exclusive first-look photos of McGowen kicking ass (literally) in her new role, along with a shot of Murray and the new poster for Season 3.