The Santa Barbara International Film Festival, one of Southern California's key awards-season showcases for Oscar contenders, has chosen "Inception" director Christopher Nolan as recipient of its highest honor, the Modern Master Award.
Last year's winner was "Avatar" director James Cameron, who received his award in a ceremony attended by California governor Arnold Schwarzenegger. Previously, the award has gone to Michael Douglas, Peter Jackson, George Clooney, Anthony Hopkins, Clint Eastwood and Sean Penn, among others.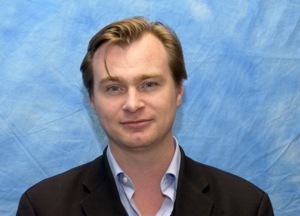 "Every one of Nolan's films has set a new standard for the film community, with 'Inception' being the latest example," SBIFF executive director Roger Durling said in a press release announcing the choice.
Like the Palm Springs International Film Festival in early January, the Santa Barbara festival programs a wide variety of films but also schedules a full slate of tributes, awards and panels, most of which feature actors and filmmakers likely to be in the thick of the Oscar race. (The tricky part for Santa Barbara is that Oscar nominations will be announced just before the festival begins.)
Nolan's previous films include "The Dark Knight," "Batman Begins," "Memento," "Insomnia" and "The Prestige."
The Modern Master ceremony will take place on Sunday, January 30, 2011 at the Arlington Theatre in Santa Barbara. The festival itself will run from January 27 through February 6.
Tickets and additional information are available at www.sbfilmfestival.org.