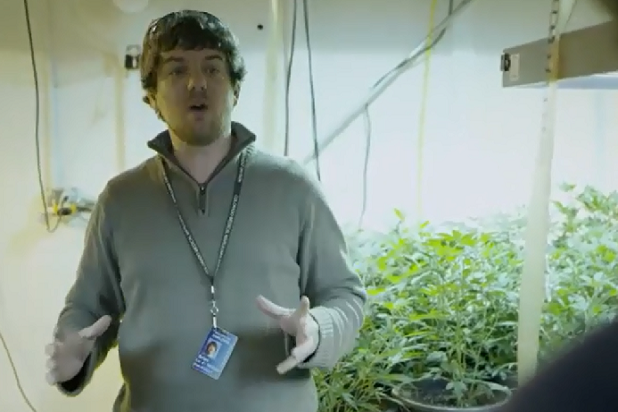 CNN is really going to pot with its latest original series.
The news network has given a series order to "High Profits," which will premiere in 2015. The eight-part series, produced by Austin-based Bat Bridge Entertainment, will focus on Brian Rogers and Caitlin McGuire, who launch an ambitious plan to franchise marijuana.
See photos: Fall TV Preview: 85 New and Returning Shows (Photos)
Owners of Breckenridge Cannabis Club in Colorado, Rogers and McGuire hope to expand the brand into a full-blown franchise reaching into other states once they state follow Colorado's lead and legalize recreational marijuana.
Also read: Jake Tapper Teases How He'll Handle 'Fangate' at Florida Debate (Exclusive)
Each episode will examine the new booming marijuana industry, following the entrepreneurs as they manage a highly-lucrative chain of retail marijuana stores — one of the largest grow facilities in the state — and build a franchise empire, even as their product continues to be classified as an illegal Schedule 1 drug by the federal government.
Also read: TruTV Gets High With Family-Run Marijuana Biz Reality Show

"High Profits" joins CNN original series such as "Anthony Bourdain Parts Unknown," "This is Life With Lisa Ling" "Somebody's Gotta Do It" with Mike Rowe and "The Hunt With John Walsh."
Earlier this month, TruTV announced it had also ordered a marijuana-based pilot. "Medicine Man" will depict the behind-the-scenes family dynasty at the Medicine Man Marijuana Dispensary in, not surprisingly, Colorado. The pilot is from Flame Ventures and Wilshire Studios, and will have the former executive producer of "24" and "Felicity," Tony Krantz, at the helm.