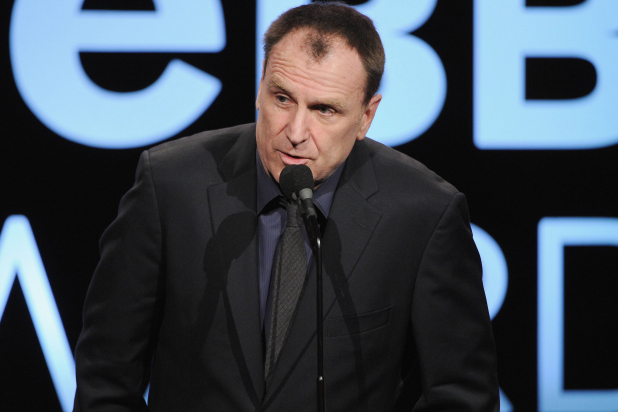 Colin Quinn will replace W. Kamau Bell as host of the Writers Guild of America East: 66th Annual Writers Guild Awards on Saturday, Feb. 1 at the Edison Ballroom in New York City.
In addition to celebrating the year for writers in film, television, new media and news, the ceremony will honor David Simon (writer/creator, "The Wire" and "Treme"), James Schamus (writer, producer and co-founder of Focus Films), and Philip V Pilato (1010 WINS).
Bell had to bow out due to unforeseen conflicts.
Also read: Garry Marshall to Receive WGAW Laurel Award
Quinn made his television debut as co-host of MTV's "Remote Control." In 1995, Quinn landed a spot on "Saturday Night Live," and served as the host of "Weekend Update." Following "SNL," Quinn was host, creator, and executive producer of Comedy Central's "Tough Crowd With Colin Quinn" from 2002-2004.
Quinn's first one-man show, "An Irish Wake" played at New York's Helen Hayes Theatre, where in 2010 he returned to star in "Colin Quinn Long Story Short." Directed by Jerry Seinfeld, the show was nominated for a Drama Desk Award and was nominated for an Emmy as a HBO special in 2011.
He is currently touring his new one-man show, "Colin Quinn Unconstitutional," which had an off-Broadway run at The Cherry Lane Theatre this past summer. Quinn also appears on "Girls."
Also read: Paul Mazursky To Receive WGA's Screen Laurel Award
"I'm proud to be hosting the award show for the only people in the business that are as bitter as comedians" Quinn quipped.
The 66th Annual Writers Guild Awards will be held simultaneously in New York City and at the JW Marriott L.A. Live in Los Angeles.