"Community" creator Dan Harmon has apologized for releasing a nasty voicemail from series star Chevy Chase, saying that he was a "bonehead" for sharing the message with the public.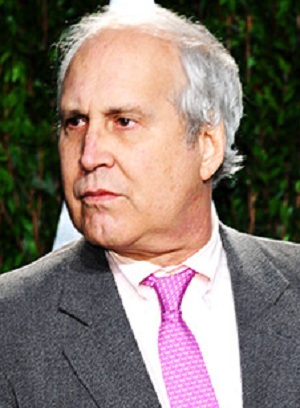 In a Tumblr post, Harmon added that his decision to play the message for a crowd was "childish, self-obsessed, unaware, naive and unprofessional."
Also read: "Community" Return Spawns Twitter Trending Topics Aplenty
Not that his apology was directed at Chase, mind you.
"I have to just acknowledge my mistake and apologize for it to the fans," Harmon said in the long-winded online mea culpa. "Even the people that hate the show that are tweeting heckles at me are right, I'm a selfish baby and a rude asshole and not a person to trust with your feelings."
Also read: "Community"'s Dan Harmon: "Women Writers Give Deeper Laughs" (or: Why Women Aren't Funny Part II)
Harmon said that he had played the message during "a monthly show I do in the back of a comic book store in Los Angeles in which I say things that I intend for 150 people to hear. I tell stories about what an unlovable asshole I am and the trouble it causes for me."
However, after playing the message during the show, it was disseminated over the internet, leading to no small amount of headlines documenting the feud.
Harmon added, "I'm not going to say any more" about the incident.
According to TMZ, Harmon told the crowd that Chase's voicemail rant was the result of an argument that the actor and Harmon had about a scene during the taping of the "Community" season finale. Chase didn't want to do the scene, but Harmon held firm, causing Chase to leave the set.
A spokeswoman for Chase did not respond to TheWrap's request for comment. NBC, which airs "Community," had no comment for TheWrap.
Harmon also suggested that Chase might have left the message after knocking back "what I'm guessing is two bottles of Beaujolais."
In the message, Chase calls Harmon a "fat [bleep]" and tells him, "your writing is getting worse and worse, so suck my [bleep]."
"If you were here right now, I'd [bleep]ing kick your teeth out," Chase concludes. "You're not funny … you're OK."
According to Harmon, Chase sent a text message apologizing for the outburst, but Harmon rebuffed him, saying, "You breached your contract, you're an asshole."