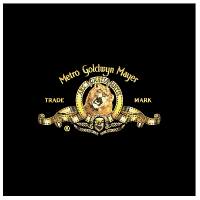 After more than a year in the wilderness, debt plagued Metro-Goldwyn-Mayer may soon be able to re-emerge as a force in Hollywood.
The studio made important headway in the road to rehabilitation on Thursday, as it announced it has received court approval for its pre-packaged bankruptcy plan.
MGM, which is currently struggling under nearly $5 billion in debt, believes that by entering Chapter 11 it can once again access the capital it needs to produce films based on treasured properties such as James Bond.
After it emerges, Spyglass chiefs Gary Barber and Roger Birnbaum will take over as the new studio heads.
In confirming the plan, Judge Stuart M. Bernstein found that it satisfied bankruptcy code requirements.
"Today's ruling is an important milestone for MGM," said Co-Chief Executive Officer Stephen Cooper. "By dramatically reducing MGM's debt load and providing MGM with access to new capital, the reorganization plan the Court confirmed today will enable MGM to emerge from this process with a solid financial foundation and will position MGM to be a successful studio going forward."
MGM expects the plan to kick-off by mid-December. As part of the deal, the company's secured lenders will exchange the debt they hold for most of the equity in MGM.
MGM received approval last month from the court on its motion to retain JPMorgan Chase to arrange $500 million in exit financing to fund operations, including production of a new slate of films and television series. It will also be used to help finance production on the long-delayed "The Hobbit."
In bankruptcy filings, MGM has been revealing the composition of its new board — a patchwork of creditors and entertainment industry veterans such as Jason O. Hirschhorn, co-president of MySpace, and former CBS chief financial officer Frederic G. Reynolds.
The company's restructuring counsel are Skadden, Arps, Slate, Meagher & Flom LLP and Klee, Tuchin, Bogdanoff & Stern LLP, its restructuring advisor is Zolfo Cooper, and its financial advisor is Moelis & Company.