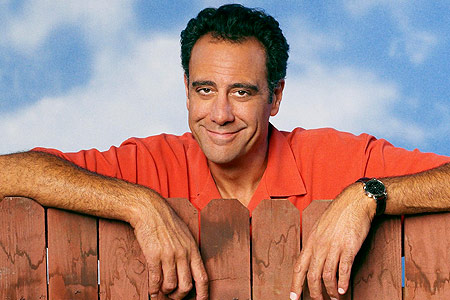 David Chase may be making his big screen debut, but he's tapping a lot of small screen greats for key roles.
"The Sopranos" creator has cast "Everybody Loves Raymond" star Brad Garrett in his upcoming film. Details of Chase's untitled film are being kept under wraps, but the press release announcing Garrett's casting describes it as a "music-driven story set in 1960's suburbia."
Garrett will play a composer and music producer.
From his work on "The Sopranos," it's clear that nobody uses popular music better than Chase, who was able to set scenes of mob mayhem to an eclectic soundtrack featuring the likes of the Rolling Stones, Emmylou Harris and Cream.
Also rounding out the cast are "Sopranos" star James Gandolfini, "Boardwalk Empire" actor Christopher McDonald, "Neighbors" star Bella Heathcote, "Third Watch" star Molly Price and foul-mouthed comedian Lisa Lampanelli.
Gandolfini will play "a postwar, post-Depression era parent" who is jealous of his son.
Price will portray the boy's mother in the movie, with Lampanelli playing his Aunt. Christopher McDonald plays the father of his love interest (Heathcote).
The movie is set begin principal photography in New York.
Chase, who wrote the original script, will produce the Paramount Vantage release with Mark Johnson (Rain Man, The Chronicles of Narnia).
Steven Van Zandt (aka "Silvio" on "The Sopranos") is an Executive Producer and will serve as the film's music supervisor.
Brad Garrett is repped by WME Entertainment, Raw Talent Management and Gendler & Kelly, APC. James Gandolfini is repped by CAA and Sanders Armstrong Caserta Management. Bella Heathcote is repped by WME Entertainment and Jackson-Medavoy Entertainment. Christopher McDonald is repped by The Gersh Agency and Brillstein. Molly Price is repped by Gersh. Lisa Lampanelli is repped by CAA and Parallel Entertainment.