Vik Sahay, perhaps best known as Lester Patel from NBC's "Chuck," has joined the cast of "WER," an upcoming horror film from director William Brent Bell.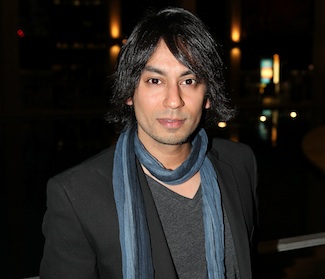 Sahay, coming off a turn in Universal's "American Reunion," is one of the three leads in a cast that also includes A.J. Cook from CBS' "Criminal Minds," Simon Quarterman from "The Devil Inside" and Brian J. O'Connor from "Epic Movie."
Sahay will play Eric Sarin, a member of an investigative team looking into the murder of an American family in Paris.
The script comes from Bell and Matt Peterman, who co-wrote "The Devil Inside," with Bell directing.
Also Read: How 'Devil Inside' Beat Box Office Expectations
"At first I struggled making the decision to do the film because I was offered a TV pilot and have had a great experience with television," Sahay said in a statement. "But I haven't done much horror in the past and thanks to William and Matt's script, I will be taken back into dramatic water after many wonderful years in comedy."
"WER," produced by FilmDistrict, Sierra/Affinity and Incentive Filmed Entertainment, already started shooting in Bucharest.