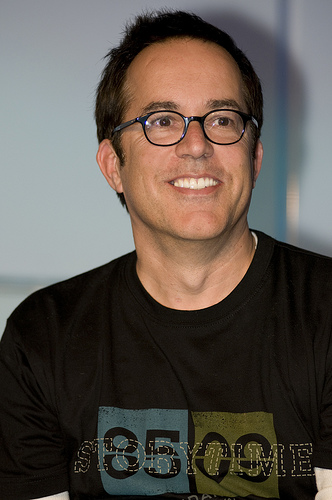 As the Sundance Film Festival kicks off tonight in Park City, Utah, a handful of titles have already been picked up for theatrical distribution.
Sony Pictures Classics seems particularly active in acquiring material, having recently landed Jeff Nichols' "Take Shelter," an apocalyptic drama that re-teams the filmmaker with his "Shotgun Stories" star Michael Shannon.
Festival director John Cooper has already taken note of the bustling market, sensing "a lot of excitement out there."
A little electricity in the wintry atmosphere can benefit both buyers and sellers, though some are concerned that the festival is too front-loaded, not that Cooper is too worried.
"Everyone thinks they have to be in the first five days, that's just the prevailing attitude, but there are plenty of examples of that not being true," said Cooper, who pointed to Rob Minkoff's bank heist caper "Flypaper" as a premiere that will be worth sticking around for.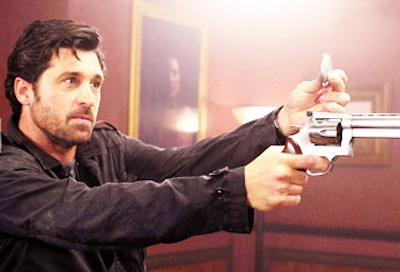 With a star-studded cast led by Patrick Dempsey and Ashley Judd, the film shouldn't have a problem finding a buyer despite not having its first public screening until Jan. 28.
"There's a lot of mythology surrounding Sundance and while a lot of it is based in truth, the reason for that truth has changed a lot over the years," said Cooper. "People are still superstitious about what theater their film premieres in, but what I tell everyone is 'good is good.' Good sells. Audiences like good."
It may be a simple sentiment but it's true — if a film has what it takes, it doesn't matter when or where it premieres … it'll find a buyer.
One film that is expected to generate a lot of interest is T. Sean Durkin's "Martha Marcy May Marlene," one of several projects that were born out of the Sundance Institute's intensive labs, where screenplays are meticulously workshopped by a team of professionals.
"We like to separate church and state when programming the festival, but I believe there were 13 films represented in the lineup that were somehow supported by Sundance along their journey to the screen," Cooper boasted like a proud papa to TheWrap.
That record-setting figure includes six of the 16 films in the U.S. Dramatic Competition, where "Martha" is joined by other homegrown projects such as Elgin James' "Little Birds," Andrew Okpeaha MacLean's "On the Ice," Maryam Keshavarz's "Circumstance," Dee Rees' "Pariah" and Braden King's "Here," which stars Ben Foster as a satellite-mapping engineer conducting a survey of Armenia.
That's certainly a story I haven't seen onscreen before, and Cooper seems aware of that.
"There's an originality to the stories that I'm excited about, from the films in dramatic competition to the documentaries," he explained. "It's a very eclectic lineup of films and I find that diversity exciting. Of course, the best part of Sundance is that you're here with other film fans and there's so much to talk about."
One topic that is sure to dominate the conversation this week is the number of new faces who will be looking to break out at Sundance, with Cooper looking forward to meeting the incoming crop of fresh talent that Park City will be welcoming.
Also Read: Sundance Film Festival Welcomes Returning Talent and New Faces
"There are a lot of lesser-known actors in competition. Most of the bigger names are in the premiere section. And as far as directors are concerned, there are a lot of returning filmmakers who still remain very independent, mixed with plenty of new faces who will be stepping into the light."
It sounds like there will be something for everyone this year at Sundance, so let the movie watching begin!
And for those of you who will be following all the action from home, Sundance Selects is making five films available on cable VOD at the same time as their first festival screenings. They include the U.S. premiere of Gregg Araki's "Kaboom" and the world premieres of Joe Swanberg's "Uncle Kent," Michael Tully's "Septien," Brendan Fletcher's "Mad Bastards" and Paul Mariana & Kurt Norton's "These Amazing Shadows."
Sundance is also making 12 short films from this year's festival available on YouTube, where Kevin Macdonald and Ridley Scott's user-generated documentary "Life in a Day" will stream in its entirety on Jan. 27.