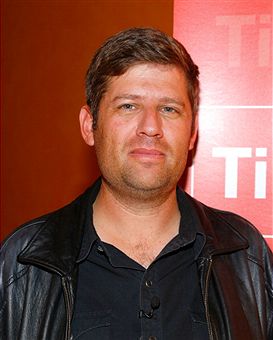 Oren Peli ("Paranormal Activity") is developing the thriller "Eliza Graves" as a potential directing vehicle, the filmmaker's representation at CAA has confirmed to TheWrap.
Mel Gibson is producing the movie, which is loosely based on one of Edgar Allan Poe's short stories.
Joe Gangemi's script follows a Harvard Medical School graduate who takes a job at an insane asylum, unaware that it has been taken over by its occupants.
Gibson's Icon Prods. is teaming on the long-gestating project with Sobini Films, whose Mark Amin, David Higgins and Cami Winikoff will produce with Gibson and his Icon partner Bruce Davey.
Jodie Foster was previously circling the director's chair, while Natalie Portman and Ian McKellan were linked to the lead roles in the past.
Poe projects seem to be in vogue at the moment, with James McTeigue preparing to direct FilmNation's loose adaptation of "The Raven," while just last year Josh Lucas starred in "Tell Tale," Michael Cuesta's adaptation of "The Tell-Tale Heart."
Peli, who just wrapped Paramount's upcoming alien thriller "Area 51," recently produced "Paranormal Activity 2" and James Wan's haunted house thriller "Insidious."