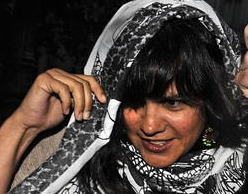 A former Walt Disney Co. assistant pleaded guilty Tuesday to stealing inside information and trying to sell the stolen secrets to investors.
Bonnie Hoxie was sentenced to 10 months in jail. Her boyfriend, Yonni Sebbag, pleaded guilty last month in a deal that could put him behind bars for up to 33 months and face deportation to his native Morocco, the New York Post reports.
The couple was arrested in May after Sebbag sent out emails offering early access to Disney's quarterly earnings to at least 33 hedge funds and capital-management firms. Hoxie was working for Disneyhead of corporate communications, Zenia Mucha.
Read more at the New York Post