The chance to make fresh "Star Wars" films and pepper theme parks with space creatures from a "galaxy far, far away" was the big "get" in the Walt Disney Company's $4.05 billion purchase of Lucasfilm this week.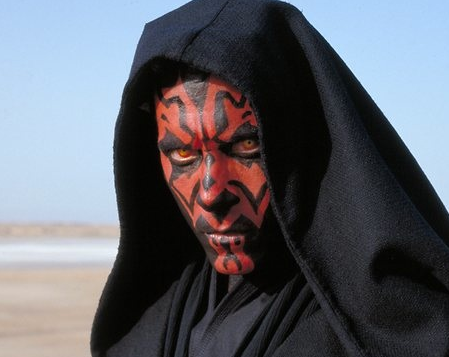 Less heralded, but equally important was that more than 30 years after they first rocketed across screens, Luke, Leia and Han Solo's stars have not dimmed in the home-entertainment universe. In a market hit hard by digital upstarts like Netflix as well as piracy, the "Star Wars" films and their tentpole cousin, the "Indiana Jones" series, still sell Blu-rays and DVDs as well as franchises half their age.
"Disney is buying one of the strongest intellectual properties in entertainment history," industry consultant Seth Willenson told TheWrap.
When the six-disc set of "Star Wars: The Complete Saga," was released in 2011, it sold $84 million in Blu-rays worldwide in its first week of release and became the highest-selling Blu-ray catalogue title in history.
Slightly less robust, but nonetheless impressive, was this year's release of the "Indiana Jones" series as a Blu-ray box set, The bullwhip-wielding archeologist's last adventure "Kingdom of the Crystal Skull" was panned by critics, but the re-release of the full series showed that fans still have affection for Indy, opening in first place with 239,000 units sold to the tune of $15.55 million.
Also read: Will the Force Be With Disney's $4B 'Star Wars' Gamble?
Those are numbers that would make any studio envious. After all, studios much prefer the higher margins afforded by sales of physical media to the smaller profits they receive from digital downloads, even if streaming services and web companies represent the future of the business.
"The 'Star Wars' titles and the other things that Lucas does are sort of perennial good performers," Michael Arrington, senior analyst for U.S. video at IHS Screen Digest, told TheWrap. "No 'Star Wars' film ever flopped at the box office or on home video. Even in today's market where you have constantly declining sales of physical media that are not being made up for by sales of digital media, they sell well."
As with Disney's $4 billion purchase of Marvel three years ago, there will be challenges. Many of the rights to Lucasfilm properties, like those of the comic book company, are tied up with other studios like 20th Century Fox, which distributed the original "Star Wars" films, and Paramount, which distributed all of the "Indiana Jones" films.
George Lucas promised to re-release all six "Star Wars" films in 3D, a process Fox initiated by re-releasing "Episode I — the Phantom Menace" in February. It will distribute 3D versions of "Episode II" and "Episode III" next fall. A Fox spokeswoman said she could not comment on the future of the rights at this time.
Disney has a huge incentive to untangle that web of rights, just as it had substantial motivation to shell out a cool $115 million to buy back the distribution of Marvel properties like "The Avengers" and "Iron Man 3" from Paramount.
As its recent 3D re-release of "The Lion King" and "Finding Nemo" demonstrate, the studio has been adept at applying a new varnish on older titles and unearthing more gold at the box office. Moreover, the $43.4 million the recent 3D re-release of "The Phantom Menace" made at the box office put it on par with the $40.4 million "Nemo" grossed in its re-release, which is impressive considering it is the least well-regarded film in the series.
"It could have just flopped, which would have made it hard to justify bringing the others out. But that's not a bad performance, and that's a tough comparable [with 'Finding Nemo']," Bruce Nash, founder of box office statistics site The Numbers, told TheWrap. "I expect the original 'Star Wars' films to do quite well on re-release."
These theatrical re-releases and home entertainment sales do not occur in a vacuum, as Disney's upcoming "Star Wars" films will inject new life into a franchise that appeals to an older audience. The new movies could bring an older generation back to Disney and potentially entice younger viewers to revisit the original "Star Wars."
"To extend and revive one of top 10 franchises in movie histories, they can stir up the characters like what happened with 'The Avengers,'" Willenson said. "My kids like 'Star Wars,' but they don't feel the same emotional connection to it as people a little bit older."
No studio is better equipped at exploiting library titles than Disney, which routinely dusts off its animated classics and reintroduces them to younger generations in theaters and on DVD. Analysts predict the Mouse House could pull off a similar trick with the House that George Built.
"Look at how they handle properties like 'Bambi' or 'Cinderella," Arrington said. "They put them in a locker and wait until the silver anniversary or whatever comes along and then they sell like new releases. This is a kids franchise and a nostalgia franchise, and Disney knows how to handle that."
If Disney pulls it off, the force will be strong with Lucasfilm and its new corporate emperor for a few more generations.
Lucas Shaw contributed to this report.