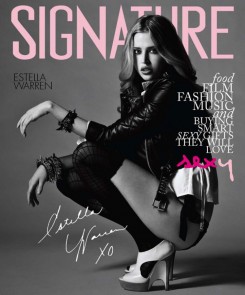 The publishers of Signature, the Los Angeles-based style magazine, have announced a parting with editor Hellin Kay, according to LAObserved.
"She is not authorized to pull or request samples, wardrobe, scheduling photo shoots, or meeting clients about potential editorial content," according to a note obtained by the blog.
Andrew Harmon at The Spiel says that Kay walked out after eight months, with her assistants and interns, and he received this note from her: "I know the publishers put their heart and soul into putting the right team together in order for us to build Signature. Unfortunately our creative differences have compelled me to move on."